Make 2014 Your Hospital's Best Year Yet, With VetNetwork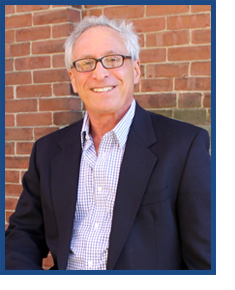 Dear Clients and Friends,
Welcome to 2014! We hope that all of you affected by the Arctic Vortex are managing to stay warm. The negative temperatures and wind chills have even challenged the hardiest of New Englanders here in New Hampshire. Of course, we are also dealing with the New England Patriots championship loss, but can appreciate Peyton Manning, whose win is seen not just as solidifying his personal comeback, but a resurrection of the Bronco's franchise.
Comeback stories are inspiring, and remind us that with the right mix of dedication, talent, and a strong team, we can achieve great things. In this quarter's newsletter, we are focused on helping inspire you to start the year off right. First, learn about our exciting new offer: a customized app for your veterinary hospital and how it delivers what pet owners want and keeps you ahead of your competition. Then learn about the infographics we are developing for your clients, and all the important ways they can help market your practice.
As small business owners, you always have to keep an eye on legal issues that impact your practice. With that in mind, we are also featuring an article on non-complete clauses. For more legal topics that are relevant to you, please check out the legal posts on our blog.
Finally, we close this newsletter with our "Spotlight on Design" featuring the new website for Cottage Veterinary Care in Pacific Grove, CA, and an interview with Dr. James Mosley, the owner of Mandarin Animal Hospital in Jacksonville, FL and one of our clients.
How will your business look at the end of 2014? Whatever your vision is, it's hard to get there alone. As the owner of VetNetwork, I'm happy to share the successful marketing strategies that have worked for hundreds of professionals, just like you.
To learn more about how VetNetwork can help you realize your goals in 2014, please give us a call. This call may be your best business decision of the year.
—Dr. Mark Feltz, DVM, and the Creative Team at VetNetwork
If you like our newsletter, please "LIKE" our page on Facebook...

---