Merging Mega with Mighty: Will a Time Warner/Comcast Merger Be Good for Your Veterinary Hospital?
Don't Bet On It.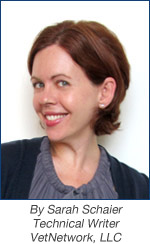 In addition to tracking pet arrhythmias, veterinarians also need to monitor the market's pulse. A recently announced megadeal may have far reaching implications for your veterinary practice and its internet capabilities. However, the effects of this proposed merger present a very unclear picture for consumers.
Wired for Success?
On Thursday, February 20, the two largest U.S. cable providers announced plans to merge and simultaneously alter the nation's cable service grid. Time Warner and Comcast's announcement of their $45 billion merger may have electrified Wall Street... but not consumers.
Why? Because the proposed merger transmits more than just telecommunication signals. Higher prices and reduced customer service are almost assured byproducts of the deal. Consequently, the merger hype may have you, a veterinary hospital owner, feeling like you've hit the ultimate firewall.
Climbing Prices and Frayed Service
Shrinking Choices, Inflating Prices
Because both Comcast and Time Warner Cable exist in largely different U.S. markets, the merger presumably will not change much in the way of competition. Neighborhoods and even towns generally have contracts with one single cable provider. Because making any infrastructure investment (laying wires, providing area maintenance) requires a costly investment for cable companies, other providers (i.e., Comcast/Time Warner competitors) aren't inclined to try.
What does this mean for you, a veterinary hospital owner with a Comcast or Time Warner customer contract? It means that you will operate under the mega company's long-time monopoly status and continue to endure high prices. The fewer cable providers, the fewer potential bidders, and the higher cable prices will rise. Even the most reluctant supporters of a free market are sounding the alarm.
Shabby Service
As if higher prices aren't unpleasant enough, you can also expect the merger to further reduce the companies' already lackluster service. Comcast already trails other companies in internet speed and there are no indications that a merger will correct this. With no incentive for the cable behemoths to improve service, consumers are staring at a bleak future.
Tipping the Cap
Comcast currently imposes data caps (around 300GB per month) on its residential customers. Although Time Warner does not, it is likely that the post-merger playing field will have spectators watching similar caps imposed on customers – further handicapping them and their service expectations. Caps do little more than discourage internet use and its exploration.
The Role of the Federal Communications Commission
Time will tell whether the Federal Communications Commission (FCC) will approve this merger plan. Legally, it should only do so if it finds that it serves "the public interest" and, in gauging whether it does so, the FCC must discern whether cable prices will be held at a "reasonable" rate. It seems highly unlikely that the merger will reverse the previous two decades' trend of rising cable prices. Additionally, rival competitors such as Cablevision Systems Corp. and Cox Communications Inc. will likely hide behind the merger plans and strategize schemes that will enable them to secure their own government concessions.
If the FCC truly upholds its sworn duty to protect the public, it should block this merger.
Goodbye, Cable Guy
Chances are, however, that the merger will be approved by legislators. Consequently, subscribers should expect to see changes in their cable service by year's end. Perhaps the best option for you, a cable consumer, is to wave goodbye to the cable guy and opt for a better, less expensive alternative. Severing your cable cords will end your cable provider agreement but will also allow you to select services from Internet provider alternatives such as Apple's iTunes, Netflix or Amazon.com. It may be time to pull the plug on cable. Ending your relationship may nudge you into a long-lasting marriage with a cable alternative and bring you optimal business benefits for you and your veterinary hospital.
For help tracking the legal, economic and marketing pulse necessary to keep your hospital healthy today and every day, check out VetNetwork's veterinary marketing blog.

---