Improve your online reputation by turning existing customers into a powerful marketing tool.
You and your staff have worked extremely hard over the years to ensure that your animal clinic maintains a positive reputation online and in the community. Unfortunately, anyone with access to a computer can easily hurt you and the online reputation of your veterinary hospital by posting negative or false statements on the Internet. This can include everything from fake reviews to negative comments on your social media pages and more.
While this is frustrating, the best thing to do is invest in professional vet marketing to stop the spread of negative and false information before it goes too far. Neutralizing and mitigating online reputation attacks is difficult and requires considerable skill and expertise that most veterinary staff members don't have. That is because your job is caring for animals and educating their human family members, not worrying about what people are saying online.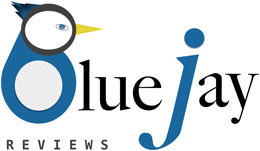 BlueJay Reviews
The good news in all of this is that VetNetwork can help. VetNetwork has partnered with online reputation management provider BlueJay Reviews to automate review requests, making it easier for veterinarians to boost their online star ratings and seamlessly manage their online reputation.
BlueJay Reviews delivers a review monitoring, generation and management program dedicated to helping veterinarians improve their online reputation and increase revenue by turning existing customers into a powerful marketing tool. BlueJay Reviews can help your clinic send an automatic review request to your clients via email and text message. Bluejays integration options can reduce administrative workload on staff and ensuring review requests are sent to every client at the right time. The BlueJay review management program can then help veterinarians track incoming reviews across multiple review sites i.e. Google, Yelp, Facebook etc. and easily (even automatically) respond to those reviews from one online dashboard or smartphone app.
Interested in learning more about BlueJay Reviews? Call VetNetwork at 800-564-4214 or contact us online today!