Reputation Management Services
Protect the Good Name of Your Veterinary Hospital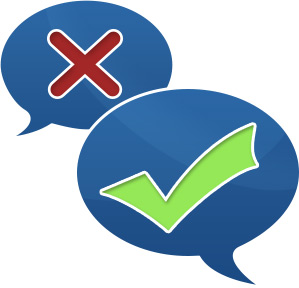 You and your staff have worked extremely hard over the years to ensure that your animal clinic maintains a positive reputation online and in the community. Unfortunately, anyone with access to a computer can easily hurt you and the online reputation of your veterinary hospital by posting negative or false statements on the Internet. This can include everything from fake reviews to negative comments on your social media pages and more.
While this is frustrating, the best thing to do is invest in professional vet marketing to stop the spread of negative and false information before it goes too far. Neutralizing and mitigating online reputation attacks is difficult and requires considerable skill and expertise that most veterinary staff members don't have. That is because your job is caring for animals and educating their human family members, not worrying about what people are saying online.
The good news in all of this is that VetNetwork can help. Our Veterinary Online Reputation Management team utilizes years of experience and advanced technical methods to meticulously defend your practice against online reputation attacks. As we have seen with years of vet marketing, even one negative or false review can harm your bottom line.
We strongly encourage you not to wait until after an attack has occurred to concern yourself with reputation management. Instead, collaborate with VetNetwork in advance to establish a preemptive approach that enables immediate action. Waiting until the damage has already been done weakens your business in the eyes of potential customers. This only give your competitors an advantage from which you may struggle to recover. Let us be your partner in assuring that prospective clients see your business in a positive light.
Customized Online Reputation Management from a Top Vet Marketing Company
VetNetwork offers custom veterinary online reputation management (ORM) plans designed for your unique practice and your specific location. Subscribing to one of these affordable packages can help establish your good standing as an attractive, trustworthy provider of the excellent care pet owners expect for their companions.
The team at VetNetwork offers flexible veterinary reputation management support based on your budget and needs. This includes everything from monitoring any online discussion of your veterinary hospital to providing you with every tool you will need to respond appropriately and professionally to a false or negative review. Speak with one of our team members to obtain more information about the veterinary hospital ORM plan option that best meets the needs of your practice.
VetNetwork's Veterinary Reputation Management Plans
We offer a variety of veterinarian reputation management packages designed to meet your expectations and budget, including:
Monitoring: Our vet marketing team finds, reads, and alerts you to all reviews and online discussions about your animal hospital.
Management: We advise you on the best way to respond to negative online information. We also provide you with a customer relations kit and a usage guide.
Mediation: You have access to a dashboard of information summarizing online data posted by others, consulting services, and monthly actions that help push negative information down in the search engines.
The above are just brief descriptions of the vet marketing services we can offer you. Please contact us at 800-564-4215 to start defending your online reputation today.