Pet Memorial Service Marketing
Pet Legacy Marketing: Our Partner
Pet Legacy Marketing is exclusively dedicated to the marketing needs of the pet cemetery, crematory, funeral, and memorial industry. Founded by Dr. Mark Feltz, the owner of VetNetwork and a veterinarian with more than 25 years of hospital ownership experience, Pet Legacy Marketing is uniquely qualified to help you achieve and surpass your marketing goals. Whether they work with you to develop a complete pet memorial company marketing package, or focus on specific, customized marketing tools, each approach is strategically designed based on your goals, philosophy, and budget.
Pet Industry Experts
Pet Legacy Marketing's veterinary web development, graphic design, SEO, and copy writing teams provide you with the most effective tools to reach pet owners, stand out from your competitors, and become a marketplace leader.
The services offered include: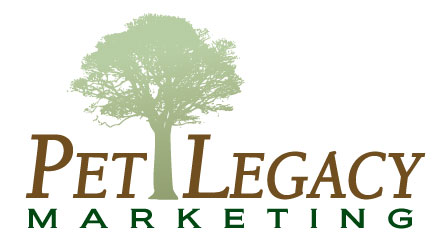 Complete Website Design & Development
Website Hosting & Maintenance
Search Engine Optimization
Online Reputation Management
Logo Creation
Brochure Development
Direct Mail Advertising
Mobile Websites & Apps
Email Newsletters
Personalized Blogs
Stationery & Business Cards
Graphic Design Projects
Marketing Strategy
For more detailed information, please visit Pet Legacy Marketing.
Contact Pet Legacy Marketing for Success
Through strategy, creativity, an integrated online presence, and other leading-edge marketing tools, Pet Legacy Marketing will help you develop new and innovative ways to connect with your clients and take your business to the next level. Want to do more with your business? Then give Pet Legacy Marketing a call at 603-953-0052 or contact the company online today!