Custom Veterinary Blogs
Why You Need a Blog on Your Website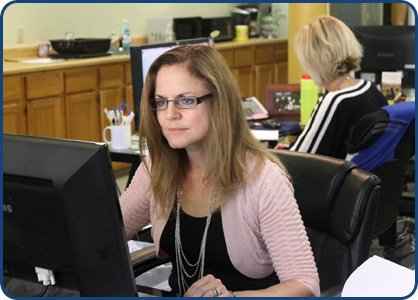 Blogging is a great way to communicate and connect with pet owners, build credibility and expertise in your field, and bring more traffic to your veterinary hospital website and clients to your veterinary practice. By adding a veterinary hospital blog to your website, you:
Enable visitors to learn more about you and your veterinary hospital
Make personal connections with clients
Establish a community with you as the central figure
Increase your veterinary website's Google rankings
Increase the level of service you offer to your clients without hiring new staff
Your Veterinary Blog: Getting Started
Brief and informal, blogs are a casual way for you to communicate with pet owners on many subjects, such as:
Photos of clients' pets along with entertaining anecdotes
Informally written case studies
Top 10 lists: pet names, breeds, best pet cities
Employee interviews
Seasonal issues with anecdotes
Your pet's day at the hospital
Disease updates
Personal events: employee birthdays, anniversaries
Taking a stand on an issue: dog fighting, polar bear extinction
Pet-related news and events in your community
Veterinary Blogging Services
We understand that the day-to-day demands of running a thriving veterinary hospital may leave little, if any, time to add blogging to your long to-do list. Let VetNetwork's skilled team of writers and veterinarians write your blog and provide you with blog maintenance services. At a very reasonable fee, we can keep your blog updated, write and publish relevant and informative articles, and manage your comment boxes. Our creative website programmers can integrate your blog into your present website, one of the best methods for increasing your website's Google and search engine rankings.
Blogging for your veterinary practice offers a high return on very small investment. To learn more about how you can get started, please call VetNetwork at 800-564-4215 or contact us online today.
Boost online exposure for your practice even more with veterinary social media and/or email marketing services!