Along with a website and logo, a brochure is a must-have marketing tool.
Veterinary hospital brochures are an excellent way to reinforce your practice's brand and tell your unique story. Our expert design and content teams have significant experience creating veterinary hospital brochures that are informative, concise, and effectively capture each client's unique identity with a visually striking, memorable look and feel.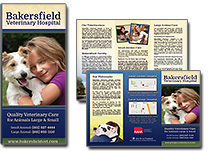 Bakersfield Veterinary Hospital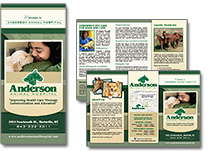 Anderson Animal Hospital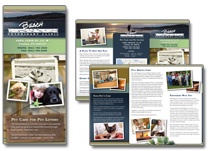 Beach Veterinary Clinic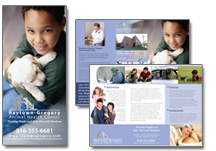 Raytown-Gregory Animal Health Center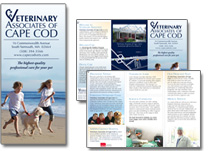 Veterinary Associates of Cape Cod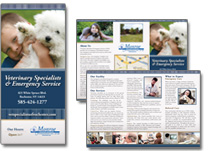 Veterinary Specialists & Emergency Service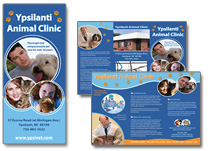 Ypsilanti Animal Clinic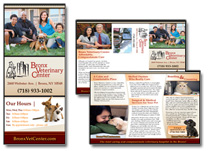 Bronx Veterinary Center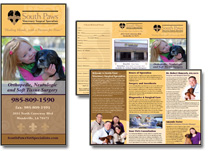 South Paws Veterinary Surgical Specialists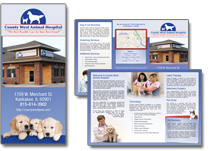 County West Animal Hospital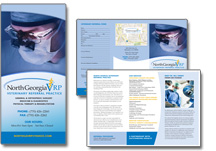 North Georgia Veterinary Referral Practice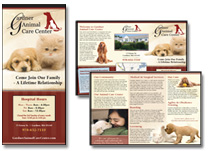 Gardner Animal Care Center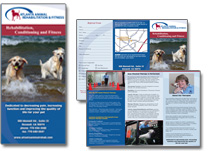 Atlanta Animal Rehab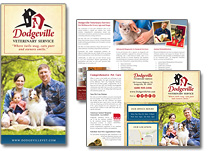 Dodgeville Veterinary Services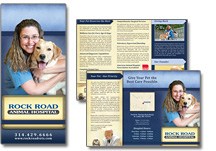 Rock Road Animal Hospital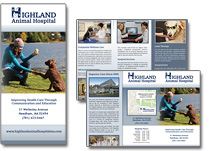 Highland Animal Hospital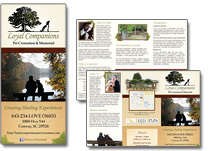 Loyal Companions Pet Cremation & Memorial
To get started designing a veterinary hospital brochure for your practice, please give VetNetwork a call at (800) 564-4215 today!