Success Story: Family Friends
Family Friends Veterinary Hospital & Kennel
"I'm very pleased that we partnered with VetNetwork to develop a new website for Family Friends Veterinary Hospital & Kennel. We also decided to bundle the website with VetNetwork's social media package."
Choosing the Right Team
"Right from the initial phone conversation, through website development to launching the website, the staff was wonderful to work with. They listened to our needs, made suggestions and recommendations and have been extremely responsive."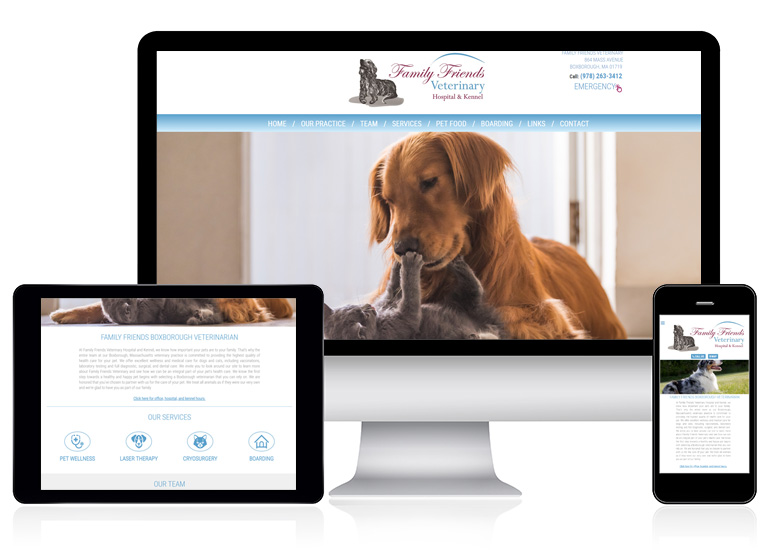 A Partnership for Long-Term Success
"Our new website is bright, colorful and inviting to the user. I believe it captures the essence for our business and gives the user a clear idea of the types of services FFVH offers. The social media post allows us to collaborate with Vet Network on a regular basis to send out posts that are meaningful to our clients and followers. They do a much better job at posting than we ever did!"
"I'm looking forward to working with VetNetwork on future enhancements to our website and continuing the social media posts."

—Terri Tranter, Practice Manager, familyfriendsvetandkennel.com