Creating a Veterinary Social Media Content Calendar for Your Veterinary Hospital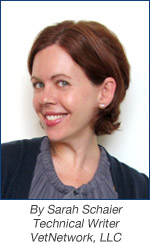 You know that social media platforms like Facebook and Twitter are valuable tools for marketing your veterinary hospital. But do you often find yourself scratching your head about what to post? Do you post 10 times one week and only twice the next? Are you struggling to get likes, comments, and shares from pet owners and achieve the kind of engagement that translates to more business?
Consider taking some time at the beginning of every month, or the beginning of every quarter, to create a veterinary social media content calendar. With some planning, you can deliver the content that pet owners want and that makes a real difference to your veterinary hospital's bottom line.
Plan for Success
According to Andrea Vahl, a social media coach, strategist, and speaker at Hubspot,  "A content calendar gives you an overview of what you're posting so you can ensure that you cover all the topics and products you want covered… It forces you to think about what's important and what's not so you don't fall into the trap of posting content just to fill a void."
If you are not sure how to set up your veterinary hospital's social media content calendar, don't worry. Useful templates are available online that can be customized to fit the specific goals of your veterinary practice. Search for "social media content calendar" or click here to download a spreadsheet based on a template created by Pam Moore, Founder and CEO of Marketing Nutz.
By implementing a content calendar and planning your veterinary social media posts, you can build on a theme, such as preventive care, address pet owner concerns more thoroughly and thoughtfully than your competitors, create longer-term veterinary social media goals, and establish your veterinary practice as the trusted source for valuable and entertaining pet information.
Ideas to Get You Started
Celebrate. Download a list of all the pet holidays for the year. April is National Heartworm Awareness Month, so it's an excellent time to focus on educating pet owners about heartworm disease: prevalence, signs and symptoms, treatment, and prevention – and encourage them to make an appointment to have their pet tested.
Consider the weather. You know it will likely be hot in August. Therefore, it's the perfect time to plan a series of posts about warm weather safety and pet care tips, along with reminders about flea and tick bite prevention.
Talk up your services. Choose a service, like microchipping, that your practice provides and plan a series of posts discussing the benefits. If possible, include testimonials from clients, too.
Create buzz. With a social media calendar, you can make sure your posts properly advertise planned events and promotions.
Encourage "Pet Selfies." People love (and love to share) cute photos. Encourage your clients to show off their adorable pets and watch your social media reach grow!
Lastly, continuously analyze and refine. Which posts get the likes and comments? Which get shared? Pay attention to what pet owners are responding to and deliver what engages them.
For more information on how to develop a veterinary social media content calendar for your veterinary hospital, and how to integrate your social media efforts into a larger online veterinary marketing strategy, please contact VetNetwork at 800-564-4215 or 603-743-4321. Our design and content marketing professionals develop solutions exclusively for veterinary hospitals and can help you today!
Copyright © VetNetwork, LLC VetNetwork
Marketing Solutions for Veterinarians and Veterinary Hospitals
www.vetnetwork.com
603-743-4321
No comments yet.
Leave a comment!