Integrating Veterinary Client Reviews and Ratings Into Your Social Media Marketing Strategy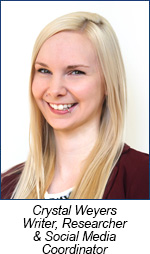 If you're like 75 percent of online shoppers, you routinely check social reviews before deciding which service to spend your hard-earned cash on. The clients who frequent your veterinary practice do the same thing. It's time to take advantage of this by effectively integrating your veterinary client reviews into your social media marketing strategy.
Consumer-Generated Review Content is King
In a previous blog on veterinary online reputation management, we covered the basics when it comes to effectively managing your veterinary practice's good name online. These four steps included:
1. Wowing your clients
2. Claiming and branding your online listings
3. Replying to positive reviews
4. Identifying and replying to complaints
Taking this a step further, posting both positive and negative reviews to your social media sites can be beneficial. If a review is negative, you may never want to read it again – let alone share it. Some two- or three-star ratings, however, can provide you with an excellent opportunity to be genuine and show how you resolved an issue calmly and professionally.
Believe it or not, that low rating can actually boost loyalty in your practice. Sharing these less-than-perfect reviews on Facebook, Twitter, and your other social media accounts will make you look credible and honest and they'll show your other clients and potential clients your sincerity. A word of advice: Always thank the reviewer in your post for his or her honesty.
Tracking the Impact of Posted Reviews
You can monitor the impact of the reviews you post on your social media accounts just as you would anything else. If you don't track your audience's response, how will you know if posting that review was worthwhile? The veterinary marketing specialists at VetNetwork can help! We provide both veterinary social media services and veterinary online reputation management.
Our veterinary hospital ORM packages are designed to fit the needs of your unique practice and your budget. Focus on providing your clients and their pets with the best veterinary care available in your area and leave the marketing up to us! Contact us online or give us a call at (800) 564-4215.
No comments yet.
Leave a comment!