A Year's Worth of Veterinary Marketing Blogs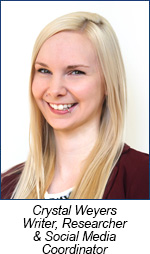 As you begin planning your 2016 veterinary marketing strategy, take a few moments to look back on a selection of the many blogs we posted this past year. From search engine optimization to online reputation and unique ways to market your veterinary practice, we've got you covered.
January: Veterinary Hospital Online Reputation: Monitoring Your Digital Health
VetNetwork kicked 2015 off with advice on how to manage your veterinary hospital's online reputation and digital health. With high profile data breaches at Target and Home Depot in 2014, digital security quickly rose to a top priority for veterinarians who handle sensitive client and payment information.
February: Your Veterinary Online Reputation: When To Respond To Yelp Reviews
If you haven't already, claim your online listings and monitor your veterinary client reviews. Interacting via reviews on Yelp or other sites is an excellent way to foster loyalty from your clients. There are, however, times when you should hold your tongue.
March: VetNetwork Veterinary Marketing Success Stories
It's always good to reflect. Here, we share a few reviews from some of our satisfied clients. Are you one of them?   
April: Five Veterinary SEO Mistakes You Can't Afford To Make
Have you ever heard of keyword stuffing? It's not something served at Thanksgiving, but it is something that can get your website banished to a lower Google ranking – or worse, removed from its index completely.
May: Veterinary Hospital Marketing 101: Repeat, Repeat, Repeat
You send your clients reminders for preventative care, but it turns out one reminder won't do the trick. You need to communicate your message multiple times, in multiple ways, to get it across.  
June: Five Digital Veterinary Marketing Tactics That Bring Millennials to Your Practice
Millennials make up the largest and most educated generation to date. Many of them are or will be pet owners you want as clients.
July:  Veterinary Apps | Your Best Mobile Marketing Bet
These days there are apps for everything – but, what about your veterinary practice? An app isn't only one of the hottest mobile marketing trends, it's a great way to reach your clients instantly and often.
August: Veterinary Videos: Here Are Four You Can Easily Make
Video is a great way to drive traffic to your website and social media sites. Better yet, you don't even need a professional film crew or paid actors to see results.
September: You Need A Quality Veterinary Website. Here Are Five Reasons Why
Back to basics – do you have a custom veterinary website? You should and here's why!
October:  Make Veterinary Direct Mail A Part of Your Marketing Strategy
Direct mail may seem like an outdated marketing strategy, but it has resurfaced as a top method of leading consumers to buy or use an advertised product or service.
November: Growing Your Veterinary Practice Brand with Pinterest
Pinterest is considered the search engine of social media and it's a great way to convey your love of animals, provide client education, and increase traffic to your website and practice.
December: Integrating Veterinary Client Reviews and Ratings Into Your Social Media Marketing Strategy
Sharing veterinary client reviews, both good and not-so-great, can be an excellent way to build loyalty in your practice.
No comments yet.
Leave a comment!