Want to see more insured pets?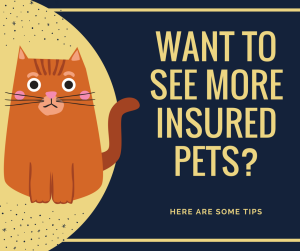 Over half of veterinarians want more of their clients to purchase pet insurance. If you are unsure how to increase the number of clients who have pet insurance your office, there is an easy way to help boost these numbers! By providing pet insurance as an employee benefit, it helps to boost your practice's finances and creates passionate advocates in your office to persuade clients to get pet insurance. Find out more below.
Read More: http://veterinarybusiness.dvm360.com/want-see-more-insured-pets-try-expert-tip 
No comments yet.
Leave a comment!