Veterinary Social Media and Networking: How Your Practice Can Benefit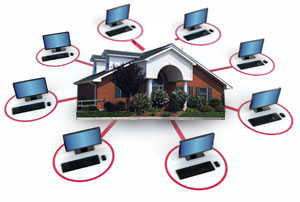 MySpace, Facebook, Twitter, LinkedIn – every month, it seems, there's a new social networking website on the internet that everyone is talking about: do you have a veterinary social media plan? You may even already be using some of these sites to connect with old friends and classmates. But social networking sites have many applications apart from establishing personal and professional connections. Adding your veterinary hospital to MySpace, Facebook and other social networking services is a fast, easy way to promote your veterinary practice, improve your veterinary search engine rankings and connect with clients.
Which Network Should I Use?
Social networking is all about building connections, between friends, co-workers, customers, colleagues, business partners and you. How you build those connections varies depending on which service you use for your veterinary social media outlet.
MySpace and Facebook: These are two of the most popular and most well-known social networking sites. There are an estimated 124 million users on Facebook and approximately 246 million users on MySpace.

Facebook started out as a networking site for college students but has since opened access to everyone. While anyone can open a personal Facebook account, there are limitations for organizations and companies. Unlike personal accounts, companies and groups cannot actively add other Facebook users to their network – instead, personal users must find a company's page and add it to their own account. Once you have set up your account, you can post photos of your clients and pets, send out invitations for hospital events and start discussions on a message boards that are open to all Facebook users. For a small fee, VetNetwork can create your veterinary hospital's Facebook account or you can create your own account at http://www.facebook.com/advertising by selecting "Create Facebook Page":

MySpace is open to everyone and members can create fully customizable pages. Bands, artists, businesses and organizations use MySpace and there are no restrictions on who you can contact or add to your network. MySpace allows you to change the layout and design of your page (Facebook does not), as well as post photos, send out invitations and maintain a blog. You can create a MySpace account by going to http://www.myspace.com.
The demographics for each site vary. MySpace users tend to be younger, with many users signing up as teenagers. Musicians also make up a large faction of MySpace's member base. Facebook tends to attract users in their late-20s and older, as well as business professionals.
VetNetwork can set up your hospital's Facebook or MySpace account. Call today – 800-564-4215.
Blogging sites: Maintaining a veterinary hospital blog is an excellent way to stay connected with clients about medical information and hospital events. Sharing a hospital blog with clients is like "pulling back the curtain" and showing your clients what daily life is like at the hospital. There are many free blogging services out there, but some of the best include Blogger (owned by Google), WordPress and TypePad. All you need for set-up is an email address. All three sites have a very user-friendly interface that can guide you through the posting process.

LinkedIn: This social networking site is focused on building professional connections for business collaboration, job opportunities and employment searches. A "company directory" feature is still in beta; however, creating a LinkedIn account for you is a good way to connect with other veterinarians and scout out potential hospital employees. You can create an account at http://www.linkedin.com.
Flickr: A photo-sharing site operated by Yahoo, Flickr lets you upload photos and share them with other users. With Flickr, you can create a slideshow of hospital photos, share a gallery of clients' pet photos and more.
YouTube: YouTube lets you upload and share videos with other users. Some veterinary hospitals use YouTube to share video tours of their practice, while others use the site to share appearances on local television with clients and friends.
Microblogging and social bookmarking: Other popular social networking sites include Twitter, Digg, Delicious and Reddit. Twitter is a microblogging site – users write short posts, limited to 144 characters. Posts can be about anything, from updates on what you're doing at the veterinary hospital to providing links to interesting articles, photos and more. Digg, Delicious and Reddit are all popular social bookmarking sites, which allow users to read, share and discuss articles, information and photos on the web.
What Do I Do Next?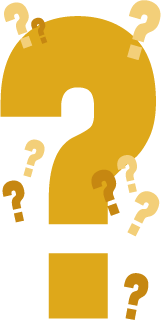 For many of these social media services, creating an account takes only a few minutes – long enough to fill in some basic information and add photos. But once you've created an account, what's your next step?
First, flesh out your profile. Put in as much relevant, useful information as you can – your hospital's website address, a list of your services, hospital hours and local areas that you serve. The goal here is to connect with people, therefore a dynamic, interesting page containing good and relevant content is more likely to attract visitors. On MySpace and Facebook, you can add any number of media, including video clips from YouTube, photo slideshows from Flickr, links to your blog, and more. Maintaining these accounts is easy and frequent updates (about once a week or so) keep visitors coming back to your pages.
Once your profile is set up, start looking for friends. MySpace allows you to search for other users with a variety of parameters, from searches based on geographic location and age to queries based on interests and career fields. Share your MySpace or Facebook pages with clients and encourage them to connect with you. Build up your network by connecting to people in your area, local animal organizations and animal lovers. Join relevant groups on MySpace and Facebook and get involved in discussions about veterinary health and pet-related topics. When you answer questions, make comments and provide useful tips to other users; they will be inclined to visit your page and learn more about your practice.
How Does This Help My Veterinary Hospital?
Search engines increasingly are turning to social networking sites for search results, and the more relevant information you have on your MySpace, Facebook or LinkedIn account, the better your rankings. The higher your search engine ranking, the easier it is for potential clients to find your website, make appointments, and come to your veterinary hospital. Having a social networking presence makes it easier for current clients to recommend your hospital to friends in their own social networks, further increasing potential client opportunities.
Veterinary social networking can also be used to strengthen your relationship with clients. Often, your only interaction with clients may be when a pet is seriously ill. Sharing inspiring or funny anecdotes on your blog or candid photos of the staff allows you to connect with clients and build a rapport in a less-stressful, more positive manner. Media outlets are also turning to social networking sites in search of sources for news articles. Maintaining a social networking presence keeps you on reporters' and bloggers' radar – which may result in media coverage of your practice. Because most social networking sites are free, they present an excellent method to easily and inexpensively market your practice.
Veterinary social networking is a powerful, inexpensive marketing tool. More people are turning to the Internet when they look for a new veterinarian. An established social networking presence can improve your veterinary hospital's search engine rankings and present vital information about your practice to scores of potential clients.
Call VetNetwork for more information or to set up your veterinary hospital's social networking site. 800-564-4215.
No comments yet.
Leave a comment!