Three Reasons Why Your Veterinary Hospital Needs a Mobile Website Now
As a veterinarian, you're always on a learning curve. You want to know about the latest advances in veterinary care so that you can provide your clients with the best possible service. Shouldn't this same principal hold true about how you market your veterinary practice?
A mobile website is a website that is specifically designed to download easily and quickly onto a smartphone. The information it contains is limited to what a client would want to see while on-the-go. Most veterinary hospitals don't have mobile websites; however, more and more are seeing the benefits of this new technology. You need to get a mobile site for your practice now, before your competition adapts to this new technology and reaps its benefits.
Recent data posted by the Mobile Marketing Association and Morgan Stanley is convincing enough:
1. 70% of all mobile searches result in action within one hour.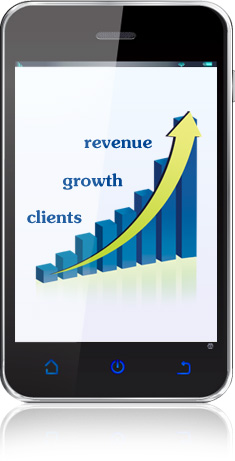 How does that benefit you? If a local pet owner is searching for a veterinarian on their phone and your mobile website is listed, chances are very high that they will call your hospital. With call-to-click technology and built-in GPS service, a mobile website makes it convenient for a prospective client to reach you immediately. If you don't have a mobile website, chances are those calls will go to a local veterinary hospital that does.
2. 91% percent of all U.S. citizens have their mobile device within reach 24 hours a day/seven days a week.
If someone is searching for a local veterinary hospital, they almost always will start that search on their handheld device. You want prospective customers to be able to find you there first.
3. Coupons on your mobile phone get 10 times the redemption rate of traditional coupons.
That alone is a startling statistic. If you have a new client coupon, the place to promote it is on your mobile site. Don't be out-marketed by your nearest competitor.
You want the best method for marketing your veterinary hospital. Mobile websites are convenient, affordable and essential. When deciding on a company to develop your veterinary hospital's mobile website, don't settle on second best. Call VetNetwork for the best mobile website for your veterinary practice. We're the experts in developing result-oriented mobile sites for veterinarians.
See Examples of Veterinary Hospital Mobile Websites that we have created for some of our clients.
Visit our website for more information about "Why Your Practice Needs a Mobile Website."
Copyright © VetNetwork, LLC
VetNetwork – Marketing Solutions for Veterinarians and Veterinary Hospitals
www.vetnetwork.com
603-743-4321
No comments yet.
Leave a comment!
« Understanding the Ethical Nuts and Bolts of Veterinary Marketing