How Your Veterinary Practice Can Collect Valuable Customer Data For Free!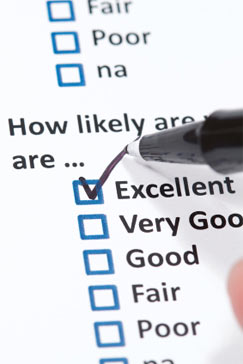 It is essential to know what pet owners want and need. The formula is simple: as customer data increases, so can your bottom line.
When Dr. Parva Bezrutczyk of Arizona Animal Wellness Center designed her new veterinary hospital she turned to her clients for help. "Our clients gave us some great ideas, things we had no idea they really wanted," she said.
When Dr. Carlos Campos opened the San Frances Veterinary Hospital and announced that he was bilingual, some pet owners were so happy they cried, saying they would finally be able to communicate about what their pets were experiencing. "It's wonderful to serve a large subset of the community. I do believe there need to be more bilingual veterinarians," he said.
There are tremendous benefits to understanding your clients. Data can have a significant effect on how your design your hospital, market your practice, interact and communicate with clients, present your services, and increase your bottom line. 
Do You Know What Your Veterinary Clients Need?
Understanding the pet owner point-of-view is essential.  And collecting purposeful data does not have to translate to expensive marketing research.  In fact, it can be done easily, for no money at all.
4 Free Ways To Collect Valuable Customer Data:
Talk to Your Clients: You see pet owners daily. Ask them about their veterinary hospital concerns, as well as what they like best. Most pet owners will appreciate this opportunity. Listening to them not only provides you with invaluable data, it strengthens connections and builds loyalty.
Add a Comment Box: A simple box in the lobby, with a pile of index cards and a pen, goes a long way. Each response is important but a sudden increase in complaints or compliments can alert you to significant problems or progress.
Utilize Your Social Networking Sites: With sites like Facebook or Twitter you can ask important questions and receive instant answers.
Create a Customer Survey: Include a stack of customer surveys on your front counter. Reward clients with a discount or token of appreciation (free bag of treats) upon survey completion. Surveys can also be included in email blasts or newsletters. 
With very little effort, you can create and strengthen client connections via free customer data, ensuring that your veterinary hospital provides what community pet owners need.
VetNetwork offers a comprehensive array of veterinary social media marketing services customized to your goals and needs. We know how to make it work for your veterinary hospital so you see results. Give us a call at 800-564-4215.
Copyright © VetNetwork, LLC
VetNetwork – Marketing Solutions for Veterinarians and Veterinary Hospitals
www.vetnetwork.com
603-743-4321
No comments yet.
Leave a comment!