Why Your Veterinary Hospital Should Use Pinterest
If you think Pinterest is meaningless to your veterinary practice, you are missing the boat.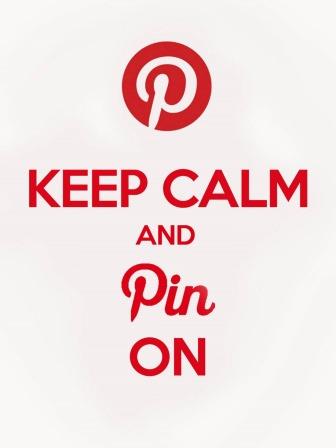 The Stats: Why Your Veterinary Practice Should Care About Pinterest
Pinterest launched in March of 2010 and just one year later, Time magazine included it as one of "50 Best Websites of 2011." In fact, Pinterest was then among the ten largest social network services, receiving 11 million visits each week. It is the fastest site in history to break through the 10 million visitor mark (Empower Network).
Here are a couple of staggering facts about Pinterest, as shared by Craig Smith of Digital Marketing Ramblings.
• Total # of Pinterest Users: 70 million (and growing)
• Monthly Pinterest Page Views: 2.5 billion
Pinterest is Rising Above Other Networking Sites!
The Pinterest statistics are staggering:
• It's used by 50% of the population.
• It gets more e-commerce than Facebook (41% vs. 37%).
• The life of a pin exceeds both tweets and Facebook posts, as reported by the Washington Post. TechFlash is quick to remind us that tweet life amounts to minutes, Facebook posts are out of our feeds within a couple of hours, but pin clicks can exceed 30 days!
The Basics: How Pinterest Works
Pinterest is an online community that encourages users to save and sort images (pins) in addition to other media content, like videos, through collections called pinboards. But this isn't just a bulletin board with a theme. Each image actually links back to its original location, creating a channel for information, credit to the image innovators, and ultimately, business potential. Getting started is easy:
1. Go to pinterest.com and create your account.
2. Get the "Pin it" button for your toolbar. Create boards: start pinning, experimenting, and connecting with others.
3. Consider adding the "Pin It" button to your website. With the addition of a few lines of code you can strategically place "Pin It" buttons next to the content you want pinned.
The Bottom Line: How Your Veterinary Hospital Can Use Pinterest
Spotlight your veterinary practice and website. As other Pinterest users click your images, they will arrive at your website. Use the "Pin It" button to create boards that show off:
• grooming styles
• adorable pets
• loyal clients
• personal stories
Get new clients and strengthen existing connections through boards that include:
• special pet classes in the community
• pet friendly parks
• breaking news
• specific breeds
• patient photos
Raise office morale and communicate with staff. Boards can share:
• veterinary resources
• office parties
• clinic events
• employees who go above and beyond
Here at VetNetwork we create Pinterest boards that connect us with our veterinary hospital clients. The result? Boards with eye-catching, vibrant images that in turn, often connect our clients with theirs! Some examples are:
• The Best In Hospital Website Design
• VetNetwork Designs Mobile Sites
• VetNetwork: A Day In the Life
Copyright © VetNetwork, LLC
VetNetwork – Marketing Solutions for Veterinarians and Veterinary Hospitals
www.vetnetwork.com
603-743-4321
No comments yet.
Leave a comment!
« Four Questions to Bring Your Veterinary Newsletter Marketing Program to the Next Level