Veterinary Facebook Marketing: Put Your Best Face(book) Forward: Part 1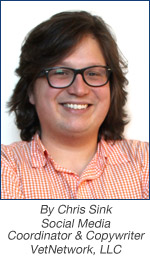 "Like" it or not, Facebook has become an extremely important part of the marketing puzzle for businesses everywhere – and that includes veterinary practices. But while the process of setting up a page for your practice on Facebook may seem straightforward, there's a lot more you need to be aware of to get results for your veterinary Facebook marketing campaign.
Over the next few weeks, we'll be looking at different ways to engage with pet owners using Facebook. In this post, we'll talk about one of the most important aspects of a successful Facebook business page: Likes.
You Like Me, You Really Like Me!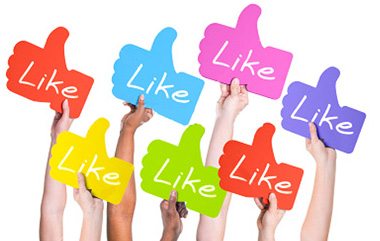 If a veterinary hospital posts an update to Facebook, but no one is around to Like it, does it even exist? You might have an informative page full of great content and immensely shareable cat pictures, but if no one Likes your page, all of that work is going to waste.
Sure, you can ask your employees to share your veterinary Facebook page with their friends and family, but that won't necessarily translate into more business. How many are pet owners? How many live in the area that you serve? And how many new Likes will disappear in the next few weeks, as non-pet owners tire of seeing posts that simply do not matter to them?
We faced a similar challenge at VetNetwork. We wanted our Facebook page traffic to better reflect the traffic to our website. But we also wanted to make sure that we were the right demographic (in our case, people in the veterinary industry).
The good news: Facebook ads can do this for you, and it's easier and cheaper than you think. And, even though you might tire of seeing ads on your own newsfeed, the general public will still engage with Facebook ads. In our case, we saw results almost instantly. Here's what we did:
Our veterinary marketing team came up with a unique campaign. Our designers came up with a line-drawing of our office mascot, Dolly, and our copywriters came up with some slogans that Dolly might say. Thus, the "Dolly Says" campaign was born.
We started a Facebook ad campaign specifically to get more Likes. Facebook makes this easy. When starting a campaign, Facebook will prompt you for a desired outcome. In our case, we picked "get more Likes."
We chose our audience carefully. Facebook will automatically target their ads with keywords you provide. In our case, we used keywords like "veterinarians," "veterinary medicine," and so on. This meant that our customer base would be the group most likely to see the ad, which is important, because Facebook charges based on how many people see your ad.
The campaign worked – our Likes dramatically increased, giving us the potential to reach a much wider audience.
If you're considering Facebook ads for your veterinary practice, keep in mind the three principals listed above. Spend some time to make sure your ads will draw Facebook users in; a simple link to your page isn't enough. Make sure to choose the correct outcome in the Facebook ad manager – if you want Likes, make sure you're not driving people directly to your website instead. And finally, target your audience. In addition to interests, you can limit the appearance of your ad by geography as well – that way, if your practice is based in New York, you won't be paying for your ad to appear in Seattle.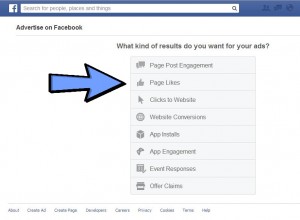 Still confused? VetNetwork can help. Contact our social media team today to find out how we can use our expertise to grow your client base through effective veterinary Facebook setup and marketing. And keep checking this blog for more information about how to utilize Facebook for your veterinary practice.
Copyright © VetNetwork, LLC
VetNetwork – Marketing Solutions for Veterinarians and Veterinary Hospitals
www.vetnetwork.com
603-743-4321
No comments yet.
Leave a comment!
« Working On Your Business Is More Important Than Working In Your Business