Veterinary Hospital Marketing: Keeping Your Eye on What Pet Owners Want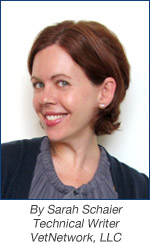 Digital radiographs, laser therapy, acupuncture, underwater treadmills, luxury boarding facilities, spa-like waiting areas: Veterinary practices are becoming more sophisticated at every level. Although studies indicate some pet owners are skipping wellness check-ups, when they do show up, they are demanding comprehensive services and a high standard of veterinary care for their pets. Make sure your veterinary hospital marketing strategy includes ways to let local pet owners know that your veterinary hospital can meet – or even exceed – their expectations.
While some pet owners may cut back on wellness exams due to financial concerns or a failure to understand the importance of preventive care, there is a growing segment of pet owners who have adopted a "sky's the limit" approach to medical care for their beloved furry children.
Hyperbaric Oxygen Therapy Takes Veterinary Service to the Next Level
One new addition to veterinary hospital services is hyperbaric oxygen therapy treatments. Hyperbaric oxygen therapy has been used to treat humans for decades and some veterinarians believe it can reduce swelling and speed healing for animals, too. This assertion remains controversial because it has not yet been tested in any clinical trials. Veterinary hospitals that offer the treatment have reported using it successfully to treat rattlesnake bites, infected wounds, abscesses, post-radiation swelling, herniated discs, wounds and burns, head and spinal injuries, near drowning or asphyxiation, and smoke inhalation.
The  availability of veterinary hyperbaric therapy is still limited, but Hyperbaric Veterinary Medicine, a manufacturer of a hyperbaric chamber specifically for animals, is hoping to change that. The company offers chambers to veterinary hospitals at no upfront cost to the practice, in exchange for a commission each time the chambers are used.
Getting the Word Out
Are you considering adding hyperbaric therapy or another new service for your veterinary hospital? Make sure you get the most from your investment by implementing a veterinary hospital marketing strategy that engages pet owners in your community. Any time you add a service, hire new staff, or make any change to your practice that benefits your clients and patients, it is an opportunity to reach out and talk about it:
Send an email blast to your clients
Post on social media such as Facebook, Twitter, and Pinterest
Make a brief and informative video to post on YouTube
Submit a press release to your local newspaper
Send us information so we can update your website (then post and tweet about the update!)
Valuable opportunities to market your veterinary hospital should never be missed. Make sure pet owners know all the ways your veterinary hospital can help their pets live long and happy lives, and how that means more joy and less stress for them, too.
VetNetwork is a website design and veterinary hospital marketing company dedicated to promoting the growth of veterinary hospitals with leading-edge online and print solutions. For more information about VetNetwork's veterinary SEO plans for your veterinary hospital website, please give us a call at 800-564-4215 or 603-743-4321 today!
Copyright © VetNetwork, LLC VetNetwork
Marketing Solutions for Veterinarians and Veterinary Hospitals
www.vetnetwork.com
603-743-4321
No comments yet.
Leave a comment!