Veterinary SEO: What I Learned at SearchLove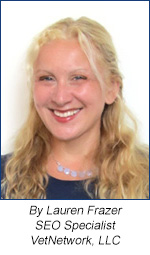 Hello All! Some of you know me, but for the majority of you that do not, I am resident SEO Specialist/Strategist at VetNetwork and I just came back from a very exciting Search conference in Boston. Actually, it was last week-sorry I haven't posted sooner: I have been sifting through my notes!
The SearchLove conference was an incredible whirlwind of the latest and greatest in SEO and helped me fill at least a notebook in the two day event. To us search geeks, the Distilled SearchLove conference playlist of SEO and Marketing gurus presenting, along with their fresh, highly-implementable methods for tackling on the online world was as good as it could get. This is a quick recap of the trip and experience (but my "Top 10 Takeaways from SearchLove" series is on its way.. to inspire your digital marketing campaign) to share: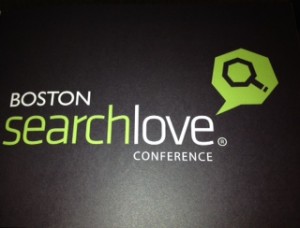 First, I Got Lost…
Yup. I live an hour out of Boston and have all my life, and I still get lost in Boston: both driving and walking as it would have it. Directions told me to turn right out of the hotel in Kenmore Square; I went left and ended up coming back once I realized it (1.5 miles later). My exercise app told me the projected 15 minute walk to the conference center had become a 3.5 mile walk. I did miss the gym that day, so at least I made it up with walking in new boots…
The Expert Line Up
Once I had finally made it to the Joseph B. Martin Conference Center at Harvard Medical School, I was greeted to pastries, Starbucks, and a lobby full of bright marketing minds chomping at the bit. There were 19 speakers, not just any speakers mind you-we are talking world-class, best-in-the-industry speakers-the likes of Rand Fishkin (SEOMOZ guru) and Google. Yes…I said Google.
More Than Just Good: Fascinating
My hopes for this conference would be to glean a handful of industry tools and secrets from the masters of marketing and SEO to help my clients (ahem!) get better rankings, increase website traffic, and make more money from their digital marketing campaigns-with a little geeky rhetoric thrown in. What I got was two days of furious scribbling in my notebook and a head humming with the proven methods, tactics, and ideas that had been proven by these "masters", and that I could implement for you. I am still amazed by the information I learned in such a short time!
Subject Matter
Days 1 and 2 covered an extremely wide range, but extremely fundamental range of marketing topics to answer the burning questions SEO clients often have:
• Why is their site doing better than mine?
• How do I effectively handle targeting local customers?
• How do I increase my website traffic?
• Even though I have a high website traffic count, why do I not see any result?
• Do I need video, social media, more content to be successful online?
• How do I get clients more engaged in my website, social media, etc?
• How do I know my SEO plan is working for me?
• Is there more to internet marketing than just Google's Page 1 rankings?
These and so many others were answered by all of the best marketing voices: from branding/loyalty experts to technical/analytics internet marketing gurus. The main thread through all of the insightful and informative courses was that of engagement and analysis; how are you engaging your clients online, and is it working for you? Fascinating stuff…

In Conclusion
I am home and hitting the ground running with this wealth of new information culled from this fantastic SEO conference. I have some great new tools, software, and methods I'm excited to start using and this will translate into a much higher value-based service for existing veterinary SEO clients: more comprehensive website analytics, engagement, competitor analysis, and lots of tactics-testing. My experience at the conference also offers an upgraded value to those of you who have yet to sign up for one of our veterinary SEO packages. I am also compiling a 3-part series, "What I Loved about SearchLove 2014" on the most valuable marketing takeaways from SearchLove that will be available soon.
*Oh and I forgot to mention the pizza! I was fortunate enough to have an Uno's serving great Gluten Free pizza right downstairs from my hotel, that I happily devoured (after getting lost on my way back to my hotel on Day 1..)
Copyright © VetNetwork, LLC VetNetwork
Marketing Solutions for Veterinarians and Veterinary Hospitals
www.vetnetwork.com
603-743-4321
No comments yet.
Leave a comment!
« SearchLove Part 1: In Veterinary Hospital Marketing, It Is All About the User