SearchLove Part 2: Veterinary Marketing in Real Time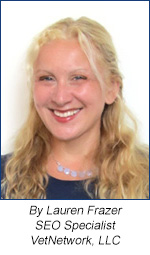 Veterinary Marketing for Consumers in a Real-Time Era
For those of you who have yet to hear, a few weeks back I had the extreme good fortune to attend the Distilled Search Love Conference in Boston, complete with headlining acts in online marketing and SEO. As a part of my three-part Takeaway Series featured here on the VetNetwork blog, I began with my installment on why your internet marketing campaign needs to be all about the user, what that actually means, and (most importantly) how to implement it. This week, I discuss a central characteristic of today's consumer, one that you may have always known but never applied to your online marketing campaign. Your consumer, your client lives… in real-time.
What is Real-Time?
Many of us already know that real-time refers to information that is readily available as it happens. In other words, if you are watching a video, it is live; reading a news update, it is streaming live; tweeting and reading tweets, it is live and instantaneous. While you may not see the correlation to today's consumer, or even more importantly, your business and your client; this kind of conceptualization is vital.
Your Veterinary Hospital and the Real-Time Client
So where's the connection between real-time information and your veterinary hospital client? The consumer, or dare I say most consumers, live in real-time. There are so many kinds of information (websites, articles, blogs, email, etc.), ways to communicate (blogs, email, tweets, social media, texts, phone calls), and means to communicate (smartphones, tablets, PCs) today, that people are researching, making appointments, and making decisions faster and more often than ever before. Consumers expect information in real-time; this is now less a trend than the norm. Your veterinary practice needs to be able to answer to that.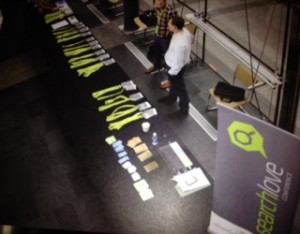 How to Market in Real-Time
How do you answer to that? Will Critchlow from Distilled, one of the first speakers at the conference, elaborated on this subject by using TV as a resounding example. Many people are now streaming television shows through the internet rather than watching TV as it airs. They do not have to wait for their favorite show to air, and they won't. How do ad execs respond to that with TV commercials? There must be a shift. Your veterinary practice needs to start thinking in real-time – not just for your clients' convenience, but to avoid their inconvenience.  You can do so by considering the following:
Your client is using a smartphone.
Your client would benefit from your having an app.
Your client wants information on your website quickly.
Your client wants you to update and engage them on social media with discounts, news, etc.
Your client wants more interaction from you (building loyalty in a time when consumers have so many options at their fingertips is vital).
For more tips on how to provide a real-time experience for your potential veterinary client, contact us at VetNetwork. Make sure to stay tuned for What I Loved About SearchLove, Part 3: Brand Loyalty and How to Do it.
To find out more about what VetNetwork's highly skilled veterinary marketing and design team can do for your veterinary hospital website, please call us at 800-564-4215 today. VetNetwork is a full-service web design and veterinary marketing company dedicated to the needs of veterinary hospitals. Reach, engage, and grow today –  with us.
Copyright © VetNetwork, LLC VetNetwork
Marketing Solutions for Veterinarians and Veterinary Hospitals
www.vetnetwork.com
603-743-4321
No comments yet.
Leave a comment!
« Getting Back to Veterinary Marketing Basics, Part I: Veterinary Brochures