Pet Owner Data Collection: We Have Ways Of Making Pet Owners Talk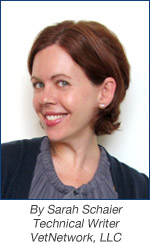 This post is part two of a three-part series on data collection for veterinary practices. Read part one here. 
There's no better way to understand your clients than to simply ask them. Unlike Google, Facebook and Amazon, as a veterinary hospital owner, you don't have ready access to freely shared information that you can mine for consumer behavior clues. Your approach to collecting information about the pet owners who come to your practice must be decidedly more low-tech.
Effective Methods for Finding Out What You Need to Know
Three useful consumer data collection methods that can work well for your veterinary hospital practice are comment cards, email surveys and contests.
Comment cards are a simple but effective way to give pet owners a chance to provide feedback about your practice and let you know what's important to them. Ask pet owners to take a few minutes to fill out the cards either before or after their appointment. Define your objectives and include only relevant questions. Keep the survey brief and mix it up with both multiple choice style and open-ended questions.
You can use email surveys to follow up with pet owners after they have been in for an appointment, ask more in-depth questions after an initial comment card survey has been filled out and reach out to clients you haven't seen recently. Like comment cards, it's important to define a specific topic and focus on questions that will help you make more informed decisions about your practice. Schedule your survey to go out at night or on the weekend when pet owners are more likely to have the time to respond.
A contest is also a good way to learn more about pet owners. Include demographic and brief survey questions as a part of your contest registration.
Dangle a Carrot to Move the Horse
To boost your response rate, offer pet owners an incentive to complete any feedback request. With comment cards, include a treat for their pet or a coupon for a retail item purchased at your hospital. With an email survey, offer a discount on their next wellness visit or grooming appointment. You could also partner with another local business, like a pet-friendly restaurant, and offer respondents a coupon toward a meal out with (or without) their pet. With a contest, the prospect of winning a prize like a gift certificate or a pet accessory like a luxurious bed or feeding station is an appealing built-in incentive.
Tell Pet Owners Why
Be sure to tell your clients why you're soliciting this information and why it's relevant to them. Are you using the information to more effectively meet their needs? To improve customer service? To expand the veterinary services you offer? They should understand how this information will be used to serve them (and their pets) better.
Check Out Part Three of Our Series
So: you know gathering pet owner data will give you valuable information you can use to improve and grow your practice, and now you also know three useful methods to collect pet owner information. But what exactly should you be asking pet owners? What information will be the most useful to you? What do you need to know to make the best decisions that grow your practice? Stay tuned for the final article in this pet owner data collection series where we help answer those questions!
Copyright © VetNetwork, LLC
VetNetwork – Marketing Solutions for Veterinarians and Veterinary Hospitals
www.vetnetwork.com
603-743-4321
No comments yet.
Leave a comment!