Pet Owner Data Collection: What You Want to Know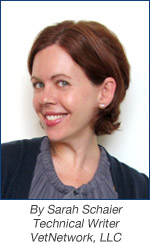 Welcome to the third and final post in our series on pet owner data collection for your veterinary practice. In our first article, we talked about whether collecting client data will enable you to make smarter marketing and business decisions (yes) and in our second article we presented the best methods for gathering information (comment cards, email surveys and contests). Next we'll consider exactly what kind of data you want to collect.
Let's begin by recapping three basic rules from Mark Compeau's Forbes article "Data For Dummies: How Will Your Small Business Collect Data?":
Keep it simple.  The goal of your form should be to obtain the most specific and relevant information possible without overwhelming the consumer. If you're presenting clients with a comment card when they come to your practice, you can always send a follow up email survey with additional in-depth questions.
Choose only one objective. Focus on customer service or retail purchases or existing and new services, but don't try to do too much with a single survey.
Mix up multiple choice and open-ended questions. Include multiple-choice style questions (for example: rate the following from 1-5, would you agree with the following statement) along with more open-ended questions that allow the customer to elaborate on their answers.
There May Be No Dumb Questions…
…But there are questions that won't yield information that's helpful to you. With that in mind, here are suggestions for developing an understanding of pet owners that can be beneficial to your practice:
Demographic/Personal Info.  What is their gender, age, hobbies and income range? What type of pet(s) do they have?
Relationship history. How long have they been coming to your practice? How often do they come in? What type of appointment (wellness, illness, grooming, etc.)?
Service feedback. How satisfactory is their experience? What do they like? What do they not like? Are there services would they like to see added?
Purchase habits. What pet products do they buy regularly? Do they purchase products at your hospital? Which ones and how often? If they don't, why? How much do they estimate they spend on their pets per year?
Engagement. How are pet owners interacting with your veterinary practice? Have they liked your Facebook page? Do they visit your website or mobile site? Do they read your email newsletters? Do they find the information you provide useful? What are their primary pet care concerns?
Pet and Client Birthdays: Sending out a birthday text or card can add a personal touch and make a pet owner feel valued.
The bottom line is even small businesses like veterinary hospitals can develop a thorough understanding of their clients without significant complication or expense. The better and more detailed picture you have of pet owners in your area, the more you can tailor and develop products to please them and the more effective your marketing and advertising strategy will be. Soliciting feedback will also remind your clients you're continually working hard to best meet their needs, creating an invaluable loyalty toward your practice.
So what are you waiting for? Get started today!
Copyright © VetNetwork, LLC
VetNetwork – Marketing Solutions for Veterinarians and Veterinary Hospitals
www.vetnetwork.com
603-743-4321
No comments yet.
Leave a comment!