Veterinary Hospital Online Reputation: Monitoring Your Digital Health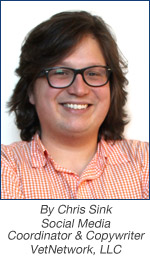 Monitor Your Veterinary Hospital's Digital Health In 2015
What should your veterinary practice's new year's resolution be? It may be time to take look at your veterinary hospital online reputation and digital health. Here are three ways you can start.  
Digital security should be a top priority for your veterinary practice in 2015. 2014 saw a number of high profile data breaches at retail giants like Target and Home Depot, financial institutions like CitiBank and multi-media conglomerates like Sony. While all these instances have been disastrous for the companies involved, the data breaches involving customers' credit card information may have had the most negative effect on consumer confidence. According to an article from MarketWatch, consumer perception of Target hit an all-time low in early 2014 following news of the breach.
According to an article from Bloomberg Businessweek, however, smaller retailers are more likely to be the target of "friendly fraud," in which a credit card holder purchases an item legitimately and then disputes the charge. According to LexisNexis, this practice is more common than identity theft.
How can you prevent friendly fraud? You can start by making sure you follow all the regulations set by cardholders. To dispute a chargeback, you must prove the credit card was present in the store and that you verified the cardholder's identity. Manually entering the card number into your processing machine, for example, is not enough. You'll need to swipe the card or take an imprint, ensure the customer signs his or her receipt, and check the customer's driver's license.
Back up your data. Backing up your data has never been easier or more inexpensive, but many small businesses – including veterinary hospitals – often neglect this vital aspect of digital health. Additionally, a backup that is only stored within the premises of your veterinary hospital is not enough – your important data should also be stored off-site. There are several companies offering encrypted cloud-based data backup at affordable prices. Backing up to the cloud allows your veterinary practice to store its data in a secure, off-site environment. That way, should your on-site backup fail or otherwise become unusable, you can still retrieve your data.
Keep an eye on your online veterinary hospital reviews. According to a survey from Marketing Land, 90% of consumers indicate buying decisions are influenced by online reviews, and 86% of those consumers say negative reviews have an influence on where they spend their money. That means reputation management is key for 2015 and beyond.
Keeping an eye on your Facebook and Yelp reviews can grant you valuable insight into what pet owners think of your practice and your veterinary online reputation. Doing so also gives you a chance to clarify any misunderstandings in a negative review, or request that a website remove a review if it is fraudulent. See our tips on how to respond to negative veterinary reviews. There are also ways to mitigate the impact of negative reviews when they cannot be removed.
Monitoring online reviews of your practice can be time consuming. Knowing where to look and doing so regularly is an ongoing commitment. VetNetwork offers reputation management services for veterinary hospitals that will not only keep you aware of your veterinary hospital's online reputation but protect it as well.
What are some ways you're protecting your veterinary practice's finances, security and reputation? Let us know in the comments.
Copyright © VetNetwork, LLC
VetNetwork – Marketing Solutions for Veterinarians and Veterinary Hospitals
http://vetnetwork.com
603-743-4321
No comments yet.
Leave a comment!
« Your Veterinary Hospital Marketing Strategy : VetNetwork's News Roundup