Your Veterinary Online Reputation: When To Respond To Yelp Reviews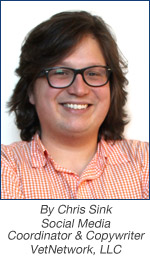 Your clients are talking about your veterinary practice on the internet. Make sure you're listening by having a presence on popular social media and review sites, especially on Yelp. In this article, we discuss the nature of your veterinary online reputation and when to respond to Yelp reviews.
Claiming Your Veterinary Hospital's Yelp Page
Establishing a presence on review and social media websites allows you interact with your customers. On Yelp, you can register for a free account at biz.yelp.com. This account allows you to respond as the business owner publicly and track activity on your page.
Should you respond?
Once you've registered, you may find that there are negative reviews on your page. Since you are the business owner, you have the option to publicly respond. Whether or not this is a good idea depends on a number of factors.  If you determine that the customer's complain is valid, an apology on Yelp and an effort to make the situation right can go a long way towards earning the client's business back in the future, but sometimes well-meaning responses can backfire.
There are three types of negative reviews that we commonly see on Yelp pages that could affect your veterinary online reputation.
1)      You were at fault. Mistakes can happen. If you recognize that your practice is at fault, apologize publicly and attempt to reach out to the pet owner directly to remedy the situation. (If there are legal concerns regarding the customer's complaint, be sure to consult a lawyer first.)
2)      You weren't at fault, but the customer disliked something about your veterinary hospital. Perhaps a customer is unhappy with your available hours, or feels that your veterinary hospital charges too much for certain procedures. Their complaints are factual, but are not necessarily the result of a mistake on your part. They're an opportunity for you to reflect on your procedures and implement changes if needed.
In my opinion, responding publicly to these complaints isn't always necessary. Even if you think a customer misunderstood something leading to a complaint, explaining so in a public response can make you look defensive.
If you do choose to respond, let the customer know you appreciate their feedback. If their complaint leads to a policy change, let them know that, too. But if a pet owner gives you a negative review because your waiting room walls are white instead of red, leave it be. Don't worry – there are ways to mitigate the impact of negative reviews.
3)      Fraudulent or threatening reviews. If a review contains false information or is threatening to you or your staff, contact the site administrator immediately and ask to have it removed. Do not respond publicly to these reviews.
To notify Yelp of a fraudulent review, simply click on the flag icon and follow the prompts.
Want to learn more about how to deal with online reviews? VetNetwork offers veterinary reputation management services. We'll monitor Yelp and many other popular review sites, analyze the conversation, and mitigate the impact of negative reviews. Contact us for more info about reputation management.
Copyright © VetNetwork, LLC
VetNetwork – Marketing Solutions for Veterinarians and Veterinary Hospitals
http://vetnetwork.com
603-743-4321
No comments yet.
Leave a comment!
« Standing Out: Canine Rehabilitation at Steele Creek Animal Hospital