Veterinary Reputation Management: Take Control Of The Conversation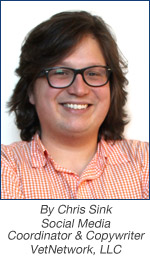 Your clients are offering you feedback all the time, even if it isn't direct. They're not just talking to family and friends about your veterinary hospital. They're sharing their experiences with your veterinary hospital on websites like Yelp, Facebook, Angie's List, Trip Advisor, Google and more. Enter the need for effective veterinary reputation management to take control of the conversation.
These online reviews can have an enormous impact on whether or not perspective clients choose your hospital, especially if you have heavy competition in your area. According to a study from the Harvard Business School, a one-star increase in a Yelp rating often leads to a five to nine percent increase in revenue. Similarly, an overall negative rating on review sites can turn potential clients off.
Tips for Taking Control of Your Veterinary Online Reputation
You'll never be able to control everything that is said about your veterinary practice on the Internet. However, you can accentuate the positive reviews and mitigate the impact of negative reviews. Here are a few ways to keep clients happy both on- and off-line.
Clear communication is key.
One common complaint in negative online reviews suggests that the pet owner feels that a certain procedure was unnecessary. This is a common complaint that is often the result of poor communication. Make sure that your staff takes the time to explain why each pet receives the medical treatment provided.
Tell your happy clients to spread the word.
Unfortunately, an unhappy client is more likely to go out of their way to review your veterinary hospital than a happy one. Make sure that all your clients know that you value their feedback. Encourage them to "like" you on Facebook while they're in the waiting room. While exploring your page, they'll see your reviews – and hopefully leave one of their own.
Keep an eye out.
A negative review can eventually have a positive impact on your veterinary practice. It may contain valuable feedback that you can use to improve the experience of future clients. You may be able to contact the pet owner and address their concerns, transforming an unhappy client into a life-long one. But without regularly monitoring online chatter about your veterinary practice, you could miss these opportunities entirely.
VetNetwork's online reputation management for veterinary practices can help you take control of the conversation. We monitor popular review websites for mentions of your veterinary practice and keep you informed of what your customers are saying. We can mitigate the impact of negative reviews and show you how to solicit positive reviews, without violating the terms of service on review websites. Get more helpful tips on taking control of your veterinary online reputation. Contact us for more information today!
VetNetwork is owned and operated by a veterinarian with 20 years of hospital ownership experience, and is staffed with a team of veterinarian marketing experts that are dedicated to growing veterinary practices. For more information about our veterinary hospital marketing services, please give as call at (800) 564-4215 or send us an email today.
Copyright © VetNetwork, LLC
VetNetwork – Marketing Solutions for Veterinarians and Veterinary Hospitals
http://vetnetwork.com
603-743-4321
No comments yet.
Leave a comment!
« Five Digital Veterinary Marketing Tactics That Bring Millennials to Your Practice