Five Digital Veterinary Marketing Tactics That Bring Millennials to Your Practice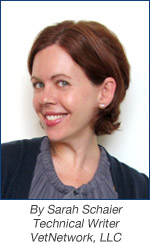 To keep your veterinary practice thriving for years to come, you need a marketing strategy that attracts millennial pet owners. Studies have shown that this mammoth group of consumers (which includes pet owners!) does not respond to traditional advertising or make purchasing decisions in the same way as their predecessors. So what do you need to do to make them clients?
What You Should Know About Millennials
Millennials, generally defined as the people born between 1980 – 2000, are the largest generation to date. They are, or will soon become, a significant part of the pet owners you want as clients. When it comes to attracting their business, you need to consider the following:
They grew up with the internet and social media. According to Zogby Analytics survey, 87% of these digital natives say their smartphone never leaves their side and they surf the web using 2-3 different devices daily.
They are most likely to do online research first (social media, blogs, websites) when making purchasing decisions.
They choose brands and companies that engage them with highly targeted content. According to Elite Daily's "Millennial Consumer Trend 2015 Study" 62% of millennials say if a brand delivers relevant, useful information to them on social networks, they're more likely to become loyal customers.
They're strongly drawn to marketing and brand messages that convey authenticity, cultural relevance and passionate social missions.
They are the most educated generation in history (6 in 10 have Bachelor's degrees).
They are active brand ambassadors on social media.
What This Means for Your Veterinary Practice
When it comes to winning millennials' business, your online veterinary marketing efforts are more important than ever. What you may have seen in the past as optional tactics are now crucial. To convince millennials to choose your practice and keep them coming back, here are the five things your digital veterinary marketing strategy must include:
A custom website that tells your unique story, communicates your passion for pet health and wellness, and highlights your community involvement.
An easy to navigate, fast-loading mobile site that provides the information millennial pet owners need in a straightforward format.
A consistent, branded veterinary social media presence that mixes helpful pet care tips and local pet-relevant information with fun and entertaining posts specific to your veterinary hospital.
A reputation management strategy that monitors the online reviews of your veterinary practice and responds constructively to negative reviews. It doesn't hurt to acknowledge the positive ones, too.
A veterinary SEO strategy that keeps your website ranking high on Google's page one search results – both on desktop and mobile devices.
How We Can Help
We understand that when you're running a busy veterinary practice, you don't have much time to spend worrying if your online marketing strategy is responding to millennials' specific preferences. But that's what we do every day. For over 15 years, VetNetwork has been working with veterinary hospitals like yours to attract pet owners and grow. We are experts at veterinary hospital desktop and mobile website design, social media strategy, reputation management and SEO – just ask the over 300 clients who have partnered with us. We know how to make each of these tactics work for your practice. To talk to a member of our team, please give us a call today.
VetNetwork is owned and operated by a veterinarian with 20 years of hospital ownership experience, and is staffed with a team of veterinary marketing experts that are dedicated to growing veterinary practices. For more information about our digital veterinary marketing services, please give as call at (800) 564-4215 or send us an email today.
Copyright © VetNetwork, LLC
VetNetwork – Marketing Solutions for Veterinarians and Veterinary Hospitals
www.vetnetwork.com
603-743-4321
No comments yet.
Leave a comment!
« Your Veterinary Marketing Tool Kit: Finding Your Pet Care Niche