Growing Your Veterinary Practice Brand with Pinterest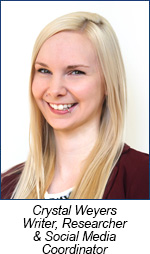 You may have used Pinterest before to "pin" a tantalizing food dish, new workout routine, or a Do-It-Yourself project for your home, but have you ever utilized it for your business? Although it may not seem as popular as other social media platforms, the virtual bulletin board is one of the top tools many of your clients use online on a regular basis. It has major pull when it comes to your veterinary marketing strategy and growing your unique veterinary hospital brand.
Pinterest is one of the most powerful tools for sharing the veterinary brand you've created and is influential in increasing the "organic growth" of your practice. That's because although it's a type of social media platform, it's really more of a search engine – the search engine – of social media. When it comes to driving traffic to your website, Pinterest often ranks just behind Google and Facebook.
The Benefits of Pinterest
Many veterinary practices have a client base which is primarily female. Pinterest users, all 100 million+ of them, are overwhelmingly female (85%). As your target audience, Pinterest users are active, engaged, and – most importantly- they like to tell others about what they like.
When used properly, you can use your practice's Pinterest to help promote your veterinary brand by:
• conveying your love of animals – strengthening your bond with clients
• a client education library – allowing clients to easily locate and access informative posts days, weeks, or years after you've posted them!
• traffic to your website and other social media accounts
• action (such as setting an appointment)
How to Successfully Use Pinterest to Market Your Brand
•   Be Descriptive & Create Original, Sourced Content – Since Pinterest strives to be the "visual Google," it relies heavily on descriptive captions to categorize its content. By including an in-depth profile at the top of your page and detailed captions on all of your posts, you'll help your practice be seen. For best results, be sure to link your original posts and photos to your website or Facebook.
•   Think Like A Client – Although there's an endless amount of in-depth veterinary knowledge you could share on Pinterest, never post anything too technical or too graphic (surgery images, etc.). Don't post a slew of things all at once either; spread posts out so you're not overrunning your clients' feeds. You want to keep and create new followers, not scare or annoy them away.
•   Create Boards – These are your organizational folders or virtual bulletin boards. Develop a strategy for using them to tell the story you want your clients to engage with. The options are endless, as are the number of different boards you can create.
•   Incorporate Pin-able Content on Your Website – By using a Pinterest widget, plugin, or script on your website, visitors will be prompted to "Pin this" when they hover over specific content.
Branding is what sets you apart from your competitors and it doesn't happen overnight. Your brand is the culmination of everything your practice stands for – your staff, your services, and your philosophy. It requires a thoughtful strategy, one aimed at interlinking all facets of your veterinary hospital.
  The Macro (yourself, your staff, your services)
+ The Micro (website design, mobile site, logo, consumer audience, etc.)
= YOUR BRAND
Our expert veterinary marketing team is ready to work with you so that your veterinary practice brand is your spotlight – one that your clients (and prospective clients) cannot miss. Contact us today to get started!
Source: Business 2 Community
No comments yet.
Leave a comment!
« Four Steps to Maintaining Your Veterinary Practice's Good Name Online