Make Veterinary Direct Mail A Part of Your Marketing Strategy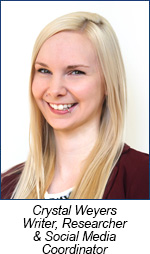 Direct mail marketing allows you to reach potential clients who may not otherwise hear about your services either because they do not use the internet or do not frequent your website often enough to take advantage of promotions. It's easy for prospective clients to click a single button and empty their email inbox, eliminating your chance to gain new business before clients can see the unique benefits your veterinary practice offers. When clients receive an attractive, colorful, professionally designed piece of mail, however, it's guaranteed that they will see it.
Instead of merely glancing at a subject line in their inbox, they'll hold in their hands an oversized postcard complete with your veterinary hospital's hours of operation, a warm and inviting photo, a discount coupon or free exam and a short, well-crafted message. The combination of these elements will capture their attention, and will draw pet owners to your veterinary hospital.
Proven Success
In 2015, veterinary direct mail still ranks as a top method of leading consumers to buy or use an advertised product or service, according to a recent study. The study, which gauged consumer perceptions toward a variety of marketing tactics, found that direct mail plays a large role in effective marketing today. More than half (53.5%) of consumers surveyed identified direct mail – especially pieces with promotions or discounts – as the business marketing method most likely to attract their business. Why not start your own direct mail campaign now?
Tips for Successful Veterinary Direct Mail Campaigns
Define Your Call to Action – Direct mail should have a clear purpose that spurs existing or prospective clients into an action. Do you want the client to mail the card back, call to make an appointment, or visit your business in person to redeem a special offer? Customize your veterinary direct mailing's content to encourage clients to answer your call to action.
Create Your Mailer – Your direct mail's effectiveness depends on its content. It must be visually compelling and attractive, with highly personalized text that quickly provides your audience with a reason to visit your veterinary practice and an understanding of your overall business. Remember, your direct mail is in many cases your only chance to make a first impression on potential clients – make sure it's a good one.
Pinpoint Your Target Audience – Through direct mail, you can precisely target recipients. Start by having clients opt-in for mailings that deliver special coupons and offers they can take advantage of. After you've built a mailing list of existing clients, you can use that information to understand the zip codes and geographic areas around you from which new clients may be sourced.
If you are interested in reaching pet owners in your community with a cost-effective veterinary direct mail campaign that produces measurable results, please contact VetNetwork today. The creative veterinary marketing team at VetNetwork understands your target audience and has the skills to develop the right message to reach existing and prospective clients. Our goal is to help you benefit from the marketing potential of direct mail. Call today and start profiting from your direct mail campaign!
Sources: Business Insider, Entrepreneur, Ernan Roman Direct Marketing
No comments yet.
Leave a comment!