Save Some Face With These Facebook Best Practices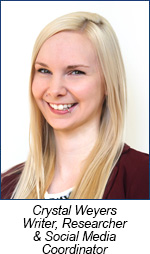 More than 169 million people in the U.S. and Canada use Facebook every day. As the largest social network on the web, it has become a vital marketing tool for many industries – including the veterinary field. A large percentage of citizens are pet owners and many of them are also Facebook users. This makes Facebook a powerful tool for building client loyalty and attracting other pet lovers and potential clients.
If your clients like your practice and the treatment you provide their beloved companions, they will "Like" your online presence as well. However, Likes are not enough. The trick is to reach the right audience and to keep them engaged. By following these simple social media best practices, you'll be able to put your best face(book) forward.
• Attention Pet Owners – The first step to ensuring you broadcast your veterinary brand to your potential client base is to target your posts. This can be done by boosting a post featuring an important blog article, product or service. By clicking "Boost Post" you'll be able to select the audience you want to reach. Options are broken down by location, age, gender, and interest. Boosting comes at a cost, but the amount is up to you. The more you pay, the longer you can boost your post and the larger your audience will be.
• Consistency is Key – By being consistent, your audience will learn what to expect from your Facebook page and when. Many practices use daily hashtags, such as #MugshotMonday, #ToxTipTuesday, and #FunFactFriday. This is a fun and engaging way to stay on top of your posts while also providing valuable information or brand-building content for your followers. Keep yourself organized by utilizing a content calendar that makes note of special pet-related holidays or hospital events.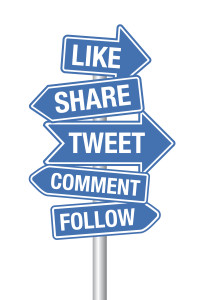 • A Picture is Worth A Thousand Words – When it comes to the content social media users want to see, less is often more. Your followers like short posts which get the point across better than lengthy, time-consuming articles. By combining a brief informative post with a high-quality image, you'll see the best results.
• Know What Works and What Doesn't – Facebook comes with a convenient tool called "Page Insights." Here, you will find information to help you understand which posts are being best received, what times to post for the most effect, and how many people you're reaching. View this information regularly and act on it.
• Keep it Fresh ­­– Last, but certainly not least, your posts should always be timely. Don't post about winter pet care in the heat of summer. Share what is relevant here and now. If you're reposting something, accompany it with a different image each time. Also, keep up with comments. It doesn't look good if you reply to a question on your page's wall several days or weeks later.
Remember, Facebook is a social networking site. Users don't want to see and won't respond to repeated sales attempts. The platform is for lead generation, not conversion – that's where your veterinary hospital's website comes in. Use your Facebook page as an extension of your practice to grow a like-minded community of local animal lovers. By keeping these best practices in mind, you'll be recognized as the best practice in your area in no time!
No comments yet.
Leave a comment!