Your Time is Money. Save Some With These Five Marketing Tips!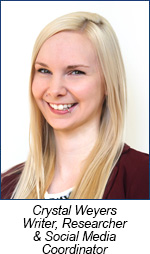 Veterinarians don't get into the field because they have an interest in veterinary marketing. You became a veterinarian because you love animals and doing anything you can to make their lives healthier and happier. Marketing the benefits that your hospital provides to pet owners, however, plays a significant role in expanding your practice and ultimately achieving your financial goals. To cut down on time spent worrying about your veterinary marketing strategy; consider these time-saving tricks of the trade:
1. Relinquish some control, lessen your load – By sharing some of your marketing responsibilities, you'll be able to focus on what you do best: provide quality care to your patients. A hospital manager and tach-savvy technician can handle most updates and postings on your social media accounts.
2. Use social media the right way – If you feel swamped by the many social media platforms you're using, scale back. It's better to have one platform which you update regularly with engaging content than to spread your online presence too thin. Original content is very important; however, not all of it needs to be. There's a reason cute animal videos or photos go viral – pet owners love them.
3. Automate whenever you can – Online reviews of your practice are invaluable when it comes to attracting new clients. Have a system in place to automatically send review requests to clients following appointments. You can also be notified when reviews are posted rather than having to continually check the many different review sites. This will allow you to respond to negative reviews and unsatisfied clients more promptly.
4. Stay organized – Planning ahead can save a lot of time in the long run. Consistency is important on Facebook, and a social media calendar can help you stay on-time and on-message. Generate a pool of great marketing ideas by storing your thoughts as an outline or in a marketing ideas folder. These can be ideas centered on future blog topics, brochure designs or informational YouTube videos.
5. Reuse & recycle – A lot of time goes into creating original content. Don't be afraid to reuse and repost old blogs and articles. You own them and their value is enhanced by their longevity. Update old material from time to time to give it new life.
Free up more of your time by hiring a veterinary-specific marketing firm to handle some – or all – of these tasks for you. VetNetwork offers veterinary website maintenance, social media management, online reputation management, and so much more! You may question how outsourcing your marketing will save you money, but we have a wide range of packages designed to meet your expectations and your budget. Learn how we can help, call us today at (800) 564-4215 or contact us online.
No comments yet.
Leave a comment!