Pet Owners Keep Spending More Money – But Not On Veterinary Care
Pet spending continues to be on the rise, topping out at over $60 billion in 2015. But the increase – up from $58 billion in 2014 – doesn't come from veterinary care.
Instead, pet owners are spending more money than ever on ancillary services, such as grooming and boarding.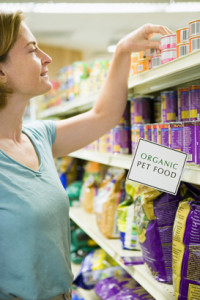 These services accounted for $5.4 billion which is a 12 percent increase from 2014. According to Bob Vetere, President and CEO of the American Pet Products Association, the rise is primarily due to the baby boomer and millennial generation.
Food was the biggest expense category, with pet owners shelling out more than $23 billion. Supplies and over-the-counter medicine came in second place with over $14 billion spent.
Spending is expected to increase to $62 billion in 2016, including a 6 percent increase in boarding and grooming services. And while the overall number continues to rise, one category continues to shrink: the amount spent on acquiring pets. Thanks to advancements in veterinary care, pets are living longer than ever.
The writing is on the wall: if you're not offering and advertising your ancillary services, you're missing out on a significant opportunity for growth. Make sure your clients know about your superior boarding and grooming services.
Want to learn how? Contact VetNetwork today.
Copyright © VetNetwork, LLC
VetNetwork – Marketing Solutions for Veterinarians and Veterinary Hospitals
http://vetnetwork.com
603-743-4321
No comments yet.
Leave a comment!