Cut Through The Noise: Make Social Media Work For Your Veterinary Hospital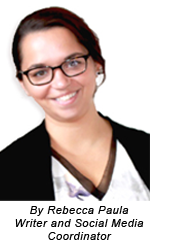 When using social media to help market your veterinary practice, you want to do more than talk at your veterinary hospital's clients. Your practice's end result should be a healthy conversation that engages potential customers and clients, and demonstrates your hospital's worth to them and their pets.
Don't get lost in the social media echo chamber. Engage. Here are some do's and don'ts that will help make your hospital's social media presence stand out and catch the attention of your clients.
Do include photos.
When posting to a social media account like Twitter or Facebook, make sure your writing is polished and edited before it goes live, and also include a photo or graphic. Posts with photos perform much better than posts with blocks of text. Bottom line ─ photos should be bold and professional. Ditch low-res memes and pictures. Stuck for ideas? Look for pet stories from news outlets, post a photo of employees performing a  procedure, or post about an employee on your hospital team that's been a rock star at work that week.
Do post quality content over quantity.
It used to be that posting more content was the go-to marketing strategy for many businesses.  But social media platforms have expanded past Facebook, and in the new era of social media, crowded feeds and tim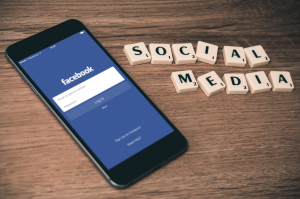 elines are easy ways to lose potential clients. Clogging up a social media  feed with "just because" posts is a surefire way to lose a client's interest. Anything you post, be it a caption, photo or  news article, should be timely and relevant to the customers of your practice. Pet owners might initially follow your practice online for incentives or out of interest, but providing interaction is key.
Do know your audience.
Social media is not a one-post-fits-all marketing strategy. Knowing your audience will help you decide what content they will likely respond to and which posts they'll quickly scan past. Remember that pet owners aren't checking their social media feeds for promotional content ─ they're looking to interact with a digital community. So bring more to the table than just "sale, sale, sale."
When in doubt, don't argue.
It's tempting to reply to negative reviews or comments about your practice, but don't fall for that trap. Arguing with clients over Twitter or through a Facebook comment only further demonstrates a lack of professionalism, and will turn away clients and potential customers. Instead, take negative comments as an opportunity to provide excellent customer service by reaching out to resolve any issue.
Don't try to be everywhere at once.
In theory, being on multiple social media platforms is a great advantage to your veterinary hospital. But trying to post quality content to Facebook, Twitter, Pinterest, Instagram, YouTube, Tumblr or Snapchat isn't worth the time of your veterinary staff if it isn't being viewed.  Having links to social media platforms on your site that bring pet owners to neglected newsfeeds and timelines reflects badly on your veterinary hospital when pet owners are seeking out interaction. The solution? Use the platforms you feel comfortable with, know your audience, and avoid the rat race of trying to keep up with the latest and greatest platform. It'll save you and your practice time, and keep pet owners who follow you, happy and entertained.
If your practice is looking to build an engaging social media network, contact the social media experts at VetNetwork to get started today.
Copyright © VetNetwork, LLC
VetNetwork – Marketing Solutions for Veterinarians and Veterinary Hospitals
http://vetnetwork.com
603-743-4321
No comments yet.
Leave a comment!