Save Money on Credit Card Processing
Here at VetNetwork, we are always looking for new ways to help veterinarians grow their patient base and increase practice revenue. Recently, we have partnered with a company called Vet Card Services to help our clients save money on credit card processing fees and increase practice revenue.
While most veterinarians are looking for new ways to save money, rarely do they consider credit card processing fees as an avenue to savings. Most veterinarians, and small business owners, look at credit card processing fees as simply a cost of doing business but the truth is there are large savings to be had.
Credit card processing is just one of the newer ways large corporations have begun to siphon money from small business when in reality, credit card processing does not need to be expensive.
Vet Card Services (VCS) strives to "cut out the middle man" and help vets save anywhere from $500 to $3,500 annually. If you have a statement handy, go ahead and take a look at your credit card processing fees. Most veterinarians are being charged 3-5% for a service that VCS can offer for 1.83%.
Vet Card Services offers a no commitment analysis of your statement. Simply email, fax or upload your statement. Within a day or so, VCS will let you know if they can help save you money. It is that simple.
VCS members who qualify will receive the same rate as any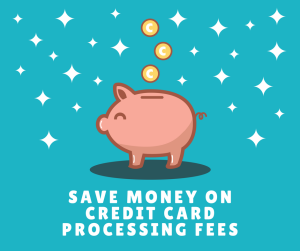 otther large practice – including the large franchise hospitals. Interchange Cost Plus pricing ensures confidence in pricing. On top of that, there are no termination fees or penalties. And getting Vet Card Services is so simple, practices do not need to send statements to qualify!
Did you know?
Surcharged or Tiered Merchant processing plans often have misleading teaser rates and confusing fee structures, hidden costs and incentive to disqualify or surcharge. This is why 90% of veterinarians are on the WRONG credit card processing plan. This frustrating structure does not have to be a part of your business. 100% of our members are on Interchange Cost Plus Plan!
What is Interchange Cost Plus?
Interchange Cost Plus means that the actual Visa/Mastercard/Discover interchange rates and item fees are passed directly through at wholesale costs, including dues, fees, and assessments.
Advantages: interchange Cost Plus Plans provide the line item detail necessary to evaluate your ongoing environment to eliminate added costs. It also provides the veterinarian with the ability to see how much markup is there for the bank, processor, ISO, and channel partner
Interchange Cost Plus Plans have only been available to major corporations or large businesses. Now they are serving veterinarians in the U.S. and Canada. In theory, all of plans could be priced equally, but the very nature of the other plans is to obscure costs drivers and profit. Interchange Cost Plus Plans allow business owners the ability to segment out costs from profit.
On top of all these savings, member will also have the following benefits:
"Interchange Cost Plus" Pricing Structure
No Application or Annual Fees
No monthly minimum fees
3-Year contract with no early termination fees
$75,000 PCI Coverage for forensic Audits
Free online Bill Pay Setup (worth $299)
Free Debit Network access
Free online statement access
Free customer support
Free VCSA Membership
Wholesale Equipment pricing
Simply put, Vet Card Services "provides peace of mind with a long-term credit card processing solution optimized for your special business needs." Ready to learn more? Start your free analysis here.
No comments yet.
Leave a comment!