Veterinary Client Financing: Help Clients Finance Pet Care
Costs are rising in all areas of health care—including veterinary medicine. Keeping costs low enough for clients to afford—but not so low that you're losing money and harming your practice—is an ongoing issue that all veterinarians face. But sometimes, even modestly-priced procedures can be difficult for a cash-strapped client to afford. Many veterinary hospitals now offer patient financing options through CareCredit and other providers. These veterinary client financing services act a lot like credit cards, except they can only be used to pay for health care services (CareCredit, for example, can be used for both human and veterinary medical care).
In most cases, the services work like this: once you sign up as a provider for a particular service, you can begin accepting payments from clients using that service's card. When a client pays for a treatment using the veterinary client financing service, he or she works with you to set up a payment plan. Once the transaction is complete, you receive full payment from the veterinary client financing provider (less a small merchant fee, similar to the one you pay when processing credit and debit payments) within a few business days; meanwhile, your client begins making monthly payments to the provider.

There are many reasons to offer these veterinary client financing options to clients. Using CareCredit, or a similar service, is a good middle ground between requiring clients to pay treatment costs in full right away (which they might not be able to afford) and potentially losing money when funding patient financing yourself. Giving clients payment options helps them make treatment decisions based more on health care concerns than on their ability to pay. That sort of flexibility inspires client loyalty and lets you focus squarely on providing the medical care.
When it comes to selecting a financing provider, you have just as many choices as your clients. CareCredit, a subsidiary of GM Money, was one of the first companies to offer veterinary care financing. Since then, Wells Fargo, Chase and Citibank have all rolled out veterinary health care financing services.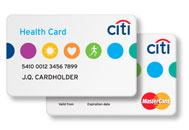 Choosing a financing service for your practice depends largely on what sort of payment options you want to offer clients. Each service offers a wide range of no- and low-interest payment plans for your clients. With some services, such as CareCredit, you can select which payment plans your practice offers. Interest rates vary, though most services offer no-interest financing on some payment plans. For example, CareCredit offers no-interest payment plans for 3 to 18-month plans and 11.9 percent interest on 24 to 60-month payment plans. The Chase Health Advance program offers a similar plan, as does the Wells Fargo Health Advantage card. The Citi Health Card offers no-interest payment plans for treatments under $1,000, and a "budget payment plan" at 12.96 interest for treatments over $1,000.
Treatment financing options can benefit your practice as well as your clients. Payment plans make decisions about costly treatments easier for clients to make. That sort of flexibility in veterinary client financing will keep clients coming back to your practice.
No comments yet.
Leave a comment!