Advantages of Using a Veterinary Referral Hospital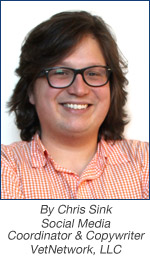 Small business owners often want to do everything themselves and veterinarians are often no different. But in some cases, working with a veterinary referral hospital is the best choice, especially for smaller practices. Doing so can save you time and money, and most importantly, provide your patients with the highest level of care possible.
Working with a referral veterinarian allows your patients access to the latest veterinary medical technology and the most up-to-date procedures. Referral veterinarians are able to dedicate their time to narrow fields of veterinary medicine and surgery that most general practitioners simply don't have the time or resources to do.
Referral veterinary hospitals also offer your practice access to diagnostic technologies that might otherwise be out of your budget. While owning an ultrasound machine may be cost prohibitive for a small practice, it is routinely used at a referral practice.
Procedures like endoscopy can harm an animal if performed incorrectly. Working with someone who is well-qualified in endoscopy, and with years of experience, greatly reduces this risk.
Referring to a veterinary referral practice for a complicated surgical procedure ultimately reflects well on your practice. It not only increases the likelihood of a better outcome, but it also shows pet owners that you believe their pets deserve comprehensive treatment. This means that your clients will be loyal to your practice, and most importantly, ensures that every pet receives the best possible care.
By using a referral practice, you'll also be able to provide your patients with the best of both worlds. You'll have your own familiarity with the pet and their medical history, along with your knowledge of your client's treatment preferences. The referral veterinarian will have the expertise to carry out the procedure in the safest, most effective way.
Working with veterinary referral hospitals is simply good for your veterinary business. It allows you to offer a wider range of services to your clients without incurring additional costs or risking a botched procedure. And, most importantly: it will keep your patients happy and healthy, and keep your clients coming back.
Copyright © VetNetwork, LLC VetNetwork
Marketing Solutions for Veterinarians and Veterinary Hospitals
www.vetnetwork.com
603-743-4321
No comments yet.
Leave a comment!