Custom Veterinary Websites Are As Unique As Your Practice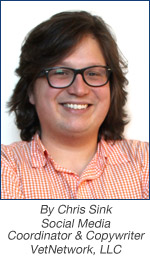 There's no "one-size-fits-all" solution in veterinary medicine – and that goes for your veterinary practice's website, too.
Your veterinary hospital website will be your new client's introduction to your practice, and making a good first impression is paramount. An attractive, custom veterinary website is the best way to convert visits in cyberspace to visits through your front door.
Why Veterinary Website Templates are Bad
Some veterinary hospitals opt for a template-based veterinary website, a "cookie cutter" approach to a web presence. Template websites are designed once and used by over and over again by veterinary practices around the globe. They offer visitors little insight into your practice and what makes it special. They can also end up being more difficult to implement than a custom site, as each unique veterinary practice must find a way to get all the information they need into an inflexible template. Often, this means your hospital's website ends up as a jumbled mess.
Why Custom Veterinary Websites are Better
A custom veterinary website is built specifically for your practice from the ground up. It reinforces your practice's unique image and brand identity, and it reflects the highest design standards and is very user friendly, and never clunky or awkward. It's designed specifically with your needs in mind – from specific services you want advertised to your geographic location.
Also, achieving top search engine rankings for your website requires the ability to constantly adapt new strategies and deliver the best possible user experience. A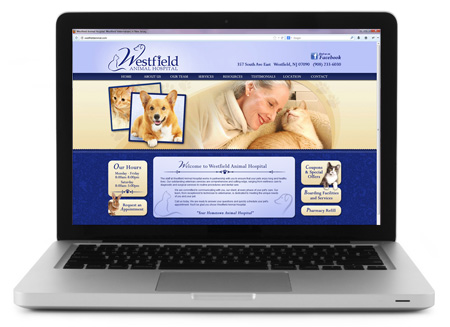 template site simply can't offer this level of sophistication. This means there is a good chance you will see your template site rank below your competitors' custom veterinary sites – significantly diminishing the value of your web presence.
A Specialized Veterinary Practice Requires a Custom Veterinary Website
Specialized veterinary practices are especially well-served by custom veterinary websites. Veterinary practices that offer equine, cattle, and small ruminant medicine serve clients with unique veterinary medical needs. A custom veterinary website is built specifically with those clients in mind.
At VetNetwork, our customized websites for veterinarians come with several other veterinary marketing services to help you manage your web presence. We provide web hosting services for our custom veterinary websites. We also offer email hosting, eliminating the need to use a generic and unprofessional email host. When you need updates to your website, VetNetwork's team is always available to write, design, and upload the changes. That way, you can focus on your veterinary practice and leave your web presence to us.
No matter the size and scope of your veterinary practice, a custom veterinary website is an important part of your veterinary marketing plan. Your veterinary practice is unique. Shouldn't your veterinary website reflect that?
Like the article? Here's more information about the importance of custom veterinary websites from Veterinary Marketing with VetNetwork In 2 Minutes. 
Copyright © VetNetwork, LLC VetNetwork
Marketing Solutions for Veterinarians and Veterinary Hospitals
www.vetnetwork.com
603-743-4321
No comments yet.
Leave a comment!