Veterinary Yelp Reviews: What The New Yelp Ruling Means For Your Practice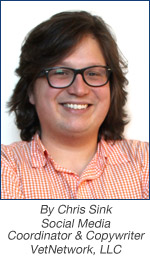 A federal appeals court recently ruled Yelp can legally change the rating of a business on its site depending on whether the business advertises on Yelp. The decision set off alarm bells for small business owners, and with good reason: in many industries, a low Yelp rating can be a death sentence for a business. To many small business owners, the practice sounds an awful lot like extortion. ("Nice Yelp rating you got there … it would be a shame if anything were to happen to it.") But the case isn't quite as straightforward as the ruling makes it sound.
The ruling came after a lower court dismissed a lawsuit filed by small businesses who alleged Yelp was effectively engaging in extortion by lowering ratings of businesses who chose not to advertise on Yelp. The court said the plaintiffs failed demonstrate that this ever happened, but added that the practice would not be extortion but rather "at best, hard bargaining" and completely legal.
According to Yelp, however, it's all a moot point. In an interview with the New Yorker, Yelp spokesperson Vince Sollitto said the company doesn't "engage in that conduct – we never have, and we never will – precisely because our whole business is based on user trust."
These allegations against Yelp are nothing new, but so far businesses have been unable to prove them. In an interview with Business Insider, professor Georgios Zervas of Boston University said that it's more likely that business owners don't understand the algorithm Yelp uses to filter out fraudulent reviews. "A business might see a 5-star rating one day, only to find it's gone the next. Businesses can find that confusing and occasionally upsetting," he said.
While the plaintiffs in the case may disagree, Yelp says that nothing has changed, and the website is still an important part of maintaining your online reputation. Here are a few things you should be doing on Yelp as a business owner:
Watch Your Page Closely
Check your veterinary hospital's Yelp page regularly. Not only will this help you spot fraudulent reviews, but it will give you an idea of what your most vocal clients think of your veterinary hospital. If you notice the same complaint being made by multiple users, you should probably take steps to address it.
Respond to Negative Reviews
Business owners are able to respond to bad reviews on Yelp, but keep in mind your response will be public. If a review contains information you know is incorrect, you can politely correct it in this response, but be contrite if the client has a legitimate reason for being upset. Here's more info on how to know if you should respond to a Yelp veterinary review.
Know Yelp's Review Filters
Yelp's algorithm for filtering reviews isn't public, but there are a few factors that are known to trigger it. A sudden rush of positive reviews after a poor review is suspicious, as are a number of good (or bad) reviews submitted in a short time span by new users. Reviews that come from outside your geographic location are also known to trigger Yelp's filters. So while it may be tempting to push for clients to review your veterinary hospital, too many coming in too quickly may not have any effect on your rating.
Flag Veterinary Yelp Reviews That You Know to be False
There's no guarantee Yelp will remove it, but if a review is blatantly false, let Yelp administrators know by flagging the review or the reviewer. You may also want to respond to these reviews in the event that they're stuck on your page. Correct the false information, but always be polite.
VetNetwork offers online reputation management for veterinary hospitals, which includes monitoring Yelp, Vetratingz, DexKnows, Angie's List, and other online review sites. Using our online reputation management services will allow you to focus on providing excellent veterinary care while we take care of tracking online comments and mitigating the impact of bad reviews. For more information, please contact VetNetwork at (800) 564-4215.
Copyright © VetNetwork, LLC
VetNetwork – Marketing Solutions for Veterinarians and Veterinary Hospitals
http://vetnetwork.com
603-743-4321
No comments yet.
Leave a comment!