Veterinary Infographics Keep Pet Owners Educated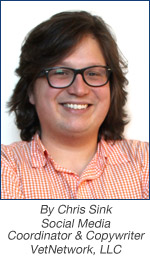 If you're a veterinarian, chances are you're skilled at providing pet owners with a lot of information in an efficient, easy to understand way. You can take complicated concepts and break them down into terms that everyone can understand.
Infographics set out to do the same thing. They use eye catching visuals, colors, and typefaces to present data that is visually interesting, simple and direct. They're an excellent way to bring important pet health information to life for clients, while remaining easy to understand.
Infographics take something complicated or info-heavy, and break it down into easily digestible bits of information. Add visual components to help drive home the point and ensure that the information is retained. Finally, wrap it up in an attractive, eye-catching package in such a way so that pet owners from all walks of life will have no trouble understanding them.
Infographics have a wide range of applications. While many of our veterinary infographics are aimed at all pet owners, they're also useful for more specific topics. One of our clients, ThyroCat, specializes in radioiodine therapy for cats with hyperthyrodism. The treatment is safe, effective, and easy — but owners typically have questions about the process. We created veterinary infographics that outline both the process and its benefits.
We're not the only ones who have seen the benefits of infographics. According to an article from Forbes, they've become so successful because of the way the brain processes information: 90% of all information we retain has some sort of visual component.
We're now offering infographics to veterinary hospitals everywhere. You can view some of the infographics we've created on our website, or on our Facebook, Google+ and Pinterest pages.
For more information about our veterinary infographics, check out the latest installment of Veterinary Marketing with VetNetwork In Two Minutes below, and contact us today to learn how infographics can keep pet owners coming back to your veterinary practice.
Copyright © VetNetwork, LLC
VetNetwork – Marketing Solutions for Veterinarians and Veterinary Hospitals
www.vetnetwork.com
603-743-4321
No comments yet.
Leave a comment!
« Make Your Clients Smile. See Your Veterinary Practice Grow.