Make Your Clients Smile. See Your Veterinary Practice Grow.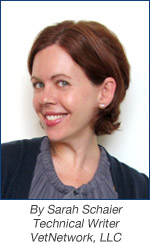 Dr. Michael Paul thinks he knows why, in 2013, many veterinary practices experienced a decline or stagnation in revenue. In his editorial , "Practice growth or practice decline: What makes the difference?" (dvm360, September 2014), he strongly argues that your veterinary practice success is not wholly about pricing or services, it's about your relationship with pet owners. For your practice to thrive, you must:
Make sure pet owners clearly understand the value and benefit of your services
Emphasize your commitment to the bond between your clients and their pets
Focus on exceptional customer care
Overwhelmingly, his message is make your relationship with pet owners more personal, authentic and caring – and a priority. So let's tackle how to make sure your marketing efforts are sending the message to pet owners that leads to success.
Communication Is the Key
Your warmth and compassion should be clear to pet owners even before they walk in your door. Use your website to describe your commitment to preserving the bond pet owners share with their pets, helping them make the best pet healthcare choices and delivering the gold standard of customer service.
Your practice's social media posts are also an opportunity to strengthen the connection between you and your clients. To that end, the content you post should really be about pet owners and what they want to hear and read about. Share helpful pet care tips as well as patient stories and photos that resonate with pet owners, demonstrate your skill and compassion, and build trust.
When it comes to review sites like Yelp, Google and VetRatingz, make sure no negative or even lukewarm review goes unanswered. Not only will a personalized, heartfelt (read: not boilerplate) response increase the chance you will keep a pet owner as a client, you also show potential clients that you are serious about delivering truly excellent customer service.
Strong Client Relationships Lead to Strong Practices
As a content writer at VetNetwork, I have read hundreds of questionnaires that we use to create the veterinarians' biographies on our clients' websites. Many veterinarians write about their deep reverence for, and desire to protect, the human-animal bond. This, and sentiments like it,  is what you are really "selling" and it's what is really meaningful to pet owners who love their pets. Make it part of everything you do. It's not just why you practice the highest-quality veterinary medicine – it's an integral part of your veterinary hospital's success.
VetNetwork is a full-service digital and print marketing company dedicated exclusively to veterinary hospitals and your success. For more information about  how we can help you develop a customized marketing strategy that builds your personal connections to the pet owners who depend on you and grows your practice, please give us a call today!
Copyright © VetNetwork, LLC
VetNetwork – Marketing Solutions for Veterinarians and Veterinary Hospitals
www.vetnetwork.com
603-743-4321
No comments yet.
Leave a comment!
« Digital Veterinary Marketing Trends for 2015 You Need to Know