Three Facebook Advertising Options for Your Veterinary Hospital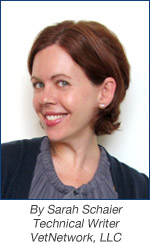 Reaching pet owners organically (read: for free) on Facebook is becoming more and more difficult thanks to the popular social media platform's move to increase their ad revenue while also (supposedly) protecting the quality and relevancy of users' newsfeeds. Late in 2014, the social media behemoth changed its algorithm to specifically limit the number posts considered "too promotional".
Now most businesses who want to be seen, even among those users who have already "liked" them, must pay for the privilege. And with Facebook's vast number of users, targeted reach abilities and in-depth analytics, 1.5 million businesses are doing just that. If you want to maximize the benefits of your veterinary hospital Facebook page, you should consider paid advertising too.
To keep things simple, we focus on three options that represent great ways to increase page likes, drive pet owners to your website, and engage with a wider, but targeted pet owner audience. All three tactics have the potential to expand your veterinary hospital brand awareness, improve your online reputation, build pet owner loyalty and, ultimately, help grow your veterinary practice.
Promote Your Page
Promoting your Facebook page is a simple way to expand your Facebook reach and acquire more likes for your page, and is a fundamental component of building your Facebook presence.
On your veterinary hospital page, click the "Build Audience" link in the upper right corner and scroll to "Promote Page". A new window will appear. Your ad will appear in desktop newsfeeds, mobile newsfeeds and right columns. To specify which location to run your ad, click on the icon in the lower left hand corner next to "Terms & Conditions" and scroll to "Advanced Options". Our research indicates that you will probably get the greatest response if you choose a mobile newsfeed ad, because the majority of users look at Facebook on their mobile devices and 30 percent of all users only look at Facebook on their phones. Furthermore, case studies have shown that ads that run on mobile newsfeeds have a significantly higher click-through rate and cost per click.
The next step is to create your ad. You can use your cover image or upload a new image, then write something attention getting about your veterinary practice (in 90 characters or less). Choose your target audience by specifying location, interests, age range and gender. Lastly, stipulate your maximum daily budget and the duration of your campaign. Facebook will provide you with an estimated number of "likes" you might receive based on the budget you choose. These ads don't need to break the bank – even $5/day maximum budget should yield results.
Promote Your Website
This option is a great way to drive pet owners to your veterinary hospital website, which gives them a more in-depth look at your practice. The increased traffic can also boost your search engine rankings. You can also use this option to promote specific veterinary services – for example those that are unique to your area – or advertise a special promotion. Monitoring the click-through rate to your specified landing page and tracking who takes advantage of the promotion is a great way to measure the effectiveness of your campaign.
Go back to "Build Audience" and scroll to "Promote Website". A new window will appear. Begin by specifying your URL – it can be any page on your site, including a landing page created specifically for your ad (we can help you with this!). Then create your headline (which appears beneath the ad's image), the text (which appears above the image), your call-to-action (optional but highly recommended) and choose the image.
Next, just as with the "Promote Your Page" option, you choose your audience and budget. Again, Facebook will provide you with an estimate of the number of clicks through to your site per day you can expect based on your budget. Then voila! Click "Promote Website" and you're done.
Boost Your Post
With the "Boost Your Post" option, you can choose to target people who have already liked your page (which encourages engagement and loyalty); people who have liked your page and their friends (which has the added advantage of moderately expanding your reach, but does not necessarily mean you will reach more pet owners in your area); or targeting an audience based on parameters you specify – a great way to reach pet owners in your area who may not know about your practice.
Once you have created a post, click on the "Boost Post" button below it. Again, a new window will appear. Now you must select your target audience, budget, and campaign duration and make your payment. Finally, click "Boost" and sit back and watch the likes and comments pour in.
Boosted posts are a great option for posts that are particularly helpful or aww-inducing such as an important pet care tips and cute pet photos. You can also use this option to drive traffic to your website by boosting a post that links back to your veterinary hospital website. Again, send traffic to a page that highlights a specific service, especially if it's linked to a promotion, or talk to us about creating a unique landing page just for the pet owners who find you through this campaign.
Measure Your Success
After your campaign has been active for a few days, take a look at the results. Under "Build Audience" scroll to "Use Ad Manager". Along the left side of your screen, click on "Reports". There you will see a breakdown showing how many people saw your ad, how often, if they clicked on it and an analysis of cost. You can use the information to learn about what worked and what didn't and apply that knowledge to future campaigns.
In 2015, ad spending on Facebook should be part of your marketing budget. Need help designing an ad campaign that works for your veterinary hospital? The social media team at VetNetwork is here to help. Contact us today to find out more!
VetNetwork is owned and operated by a veterinarian with 20 years of hospital ownership experience, and is staffed with a team of marketing experts that are dedicated to growing veterinary practices. For more information on our veterinary marketing services, please give as call at (800) 564-4215 or send us an email today.
Copyright © VetNetwork, LLC
VetNetwork – Marketing Solutions for Veterinarians and Veterinary Hospitals
www.vetnetwork.com
603-743-4321
No comments yet.
Leave a comment!
« Veterinarian Expertise Marketing : Use Your Knowledge to Market Your Practice