Your Veterinary Hospital Adwords Campaign | Veterinary PPC a Big Mistake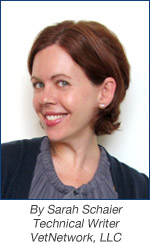 Why Adwords Is a Big Mistake for Your Veterinary Hospital
You want your veterinary hospital website to rank high on Google so pet owners in your area will see it and click on it when they search for any relevant veterinary keywords or keyword terms. AdWords, Google's pay-per-click advertising service, may seem like the easy way to make this happen, but in reality you will end up paying a lot for little or no return on your investment. Veterinary hospital AdWords or PPC is often just a big mistake.
For long-term search engine visibility and to get the quality traffic to your site you need, investing in an SEO strategy that optimizes your site for organic search is the only way to go.
Veterinary AdWords: High Cost, No New Clients
One of the most compelling reasons to avoid AdWords is that most people don't click on search engine ads. Studies show that users are overwhelmingly turned off by promoted products and prefer organic search results by a margin of 94% to 6%. Millennials, a huge segment of your target pet owners, in particular ignore advertising and do their own research before buying a product or service. Veterinary AdWords campaigns are high cost and will likely yield no new clients.
If that isn't enough to convince you that investing in a veterinary hospital AdWords campaign is a waste of time, consider the following:
AdWords is a pay-per-click service, and pricing depends to a large extent on your competition. Depending on your market, you can end up paying a premium per click when your listing appears in search results for the most popular veterinary keywords and keyword terms. Although you can set your own budget, you may need to set it high to achieve any significant visibility.
AdWords only works as long as you keep paying for it. When you stop, so do the benefits. If you find you're paying more and more to appear on specific keyword listings you're stuck: either increase your budget, or disappear from search results.
AdWords is volatile. Competition, bid pricing, and position are subject to change constantly and there's no guarantee your veterinary hospital website will consistently appear in pet owners' search results.
You're at risk of click fraud. If competitors notice you're using pay-per-click sponsored ads, they can easily blow your daily ad budget by clicking on your ad themselves. You pay the click price and get no value for your investment.
Veterinary SEO is the Right Choice
Quality white hat SEO is the best way to successfully marketing your veterinary practice online. For less than the cost of AdWords, you will achieve top ranking in pet owners' search results and stay there throughout Google's algorithm changes, tweaks and updates.
"Once an optimized website is acknowledged by Google, it can stay on Page 1 and in Google's good graces for a long time," said Lauren Frazer, VetNetwork's SEO Specialist. "Google likes quality. By setting up a website that's informative, engaging and user-friendly, and adhering to these standards, you can't go wrong."
In short, when pet owners see your veterinary hospital website rank high in their organic search results, they are more likely to have confidence in your brand, click on your website and stay there to learn about your practice. Your investment in SEO services will cost you less than a veterinary AdWords or PPC campaign, secure your high ranking position for the long-term and bring more pet owners through your door.
VetNetwork is owned and operated by a veterinarian with 20 years of hospital ownership experience, and is staffed with a team of veterinary marketing experts that are dedicated to growing veterinary practices. For more information about our digital veterinary marketing services, please give as call at (800) 564-4215 or send us an email today.
Copyright © VetNetwork, LLC
VetNetwork – Marketing Solutions for Veterinarians and Veterinary Hospitals
http://vetnetwork.com
603-743-4321
1 Comment for Your Veterinary Hospital Adwords Campaign | Veterinary PPC a Big Mistake
Leave a comment!