Veterinary Videos: Here Are Four You Can Easily Make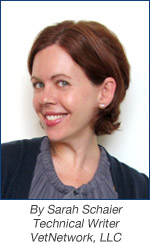 The long-term health of your practice depends on your ability to attract and keep clients. One simple, inexpensive and popular way to help accomplish this is with video.
Post videos on Facebook, include them on your veterinary hospital website and send them to pet owners via email. Whether entertaining or educational (or both!), they will help you connect and build loyalty and give you a valuable competitive edge.
No Lights, No Camera…Just a Smartphone and Action!
Shooting videos for your veterinary hospital is easier than ever and anyone in your practice with a smartphone can create videos that pet owners will love to watch and share.
Here are five veterinary video ideas to help you get started:
Record brief staff introductions, each featuring one member of your team. Ask employees to say their names, briefly describe what they do and make a personal statement about why they love their job and/or working at your animal hospital
With clients' permission, create videos of puppies and kittens that visit your practice for the first time, or of patients that have returned to good health thanks to you and your team.
Take a video tour of your facility, especially following a renovation or addition or if you add a product or service.
Record short (45 to 90 seconds) pet care tips, like a brief tutorial on teeth brushing, coat brushing, ear cleaning and nail trimming and hot and cold weather tips.
Invite pet owners to ask questions on Facebook, select a few that have the broadest appeal and post your answers in short, informative videos.
While it is best not to explicitly advertise your practice, it is a good idea for viewers to know the videos'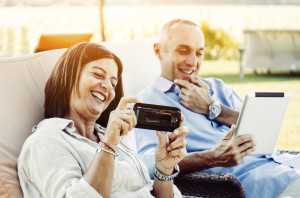 source. With some simple editing, you can end each video with a screen shot of your hospital name, logo and contact information without seeming too pushy.
And when applicable, keep your veterinary video posts timely – don't post a video about caring for pets in the winter in August, for example. Timely, relevant videos, like holiday pet care tips posted in November and December, are much more likely to be shared and make the connection you're looking for.
Stats Are In When it Comes to Your Veterinary Videos
The popularity of short online videos cannot be disputed: a study in 2014 found that 78% of people watch videos online every week  and 55% of people watch videos online every day. Furthermore, it is anticipated that 79% of time consumers are online in 2018 will be spent watching videos. We already know that videos posted on Facebook consistently have the highest engagement and share rates. So don't delay – get out that smartphone and hit the record button now!
Copyright © VetNetwork, LLC
VetNetwork – Marketing Solutions for Veterinarians and Veterinary Hospitals
http://vetnetwork.com
603-743-4321
No comments yet.
Leave a comment!
« You Need A Quality Veterinary Website. Here Are Five Reasons Why.